Victoria's Secret Model Candace Swanepoel Gives Birth To Her First Child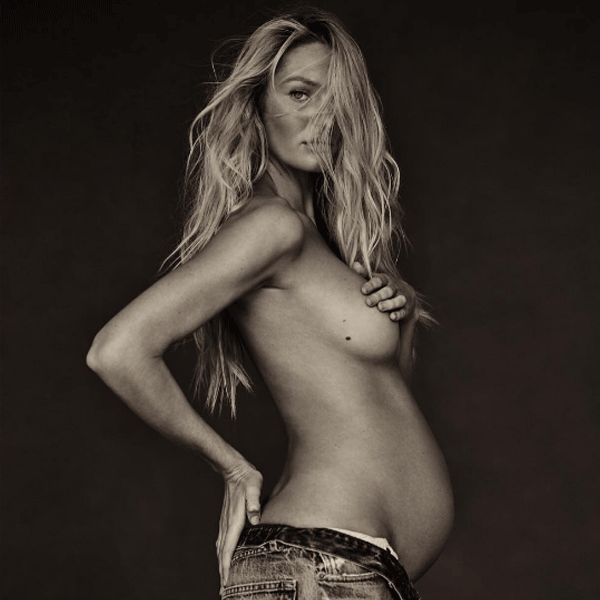 Supermodel Candice Swanepoel has given birth to her first child – a baby boy – with fiancé Hermann Nicoli.
The first time mum took to Instagram to share a gorgeous photo of her newborn son Anacã who looks to be smiling in the black and white pic.
Swanepoel shared the photo with her 10 million followers, with the simple caption, "Life is sweet."
The couple, who have been together for over 10 years, named their son after a Brazilian word for a type of bird.
Swanepoel has shared her pregnancy journey with her fans revealing a number of gorgeous photos showing her bump, and revealing the sex of the baby. "My Not so little boy," Candace had captioned one of her stunning images.
Welcome to the most beautiful and rewarding club that is parenthood, Candace!