Week #2: Celebrity Fashion Fix

Week #2 of Celebrity Fashion, Celebrity Style and Celebrity Pics.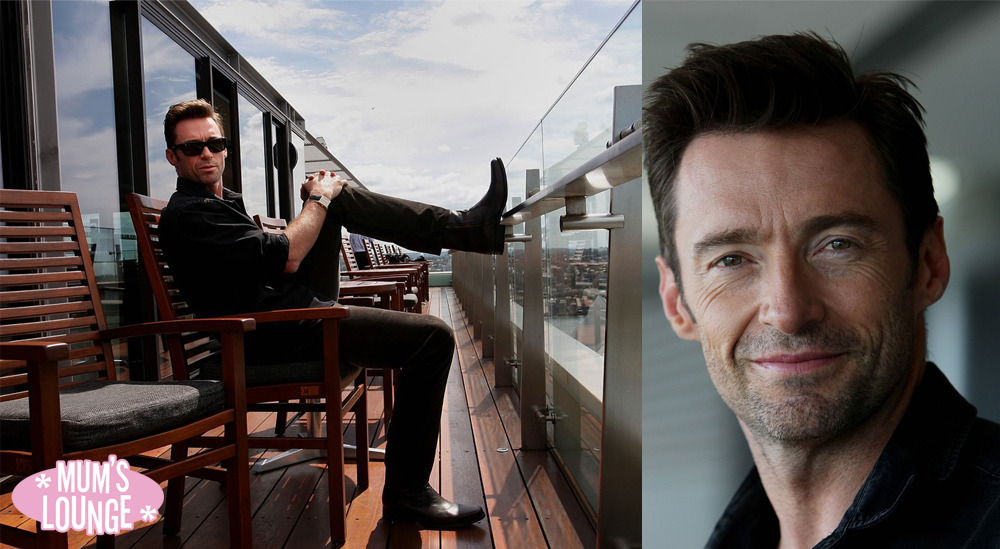 Hugh is looking rather droolworthy on the balcony of his InterContinental
hotel room in Sydney last Tuesday to promote his new flick Real Steel. What?
You want to see him with less gear on? Oh, alright then, I spose I can find
some shots of him mucking about in the surf at Bondi… will these do?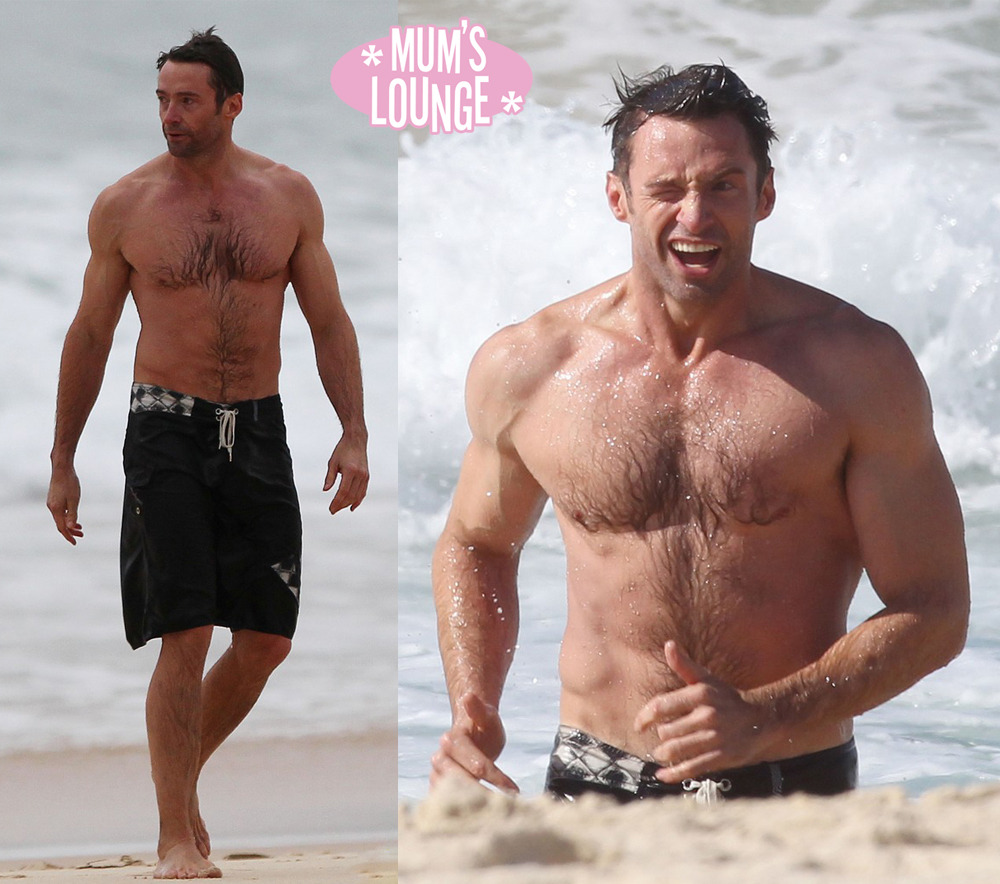 SOURCE: Credit: Andy Athineos, Lisa Maree Williams; Photos: INFdaily, Getty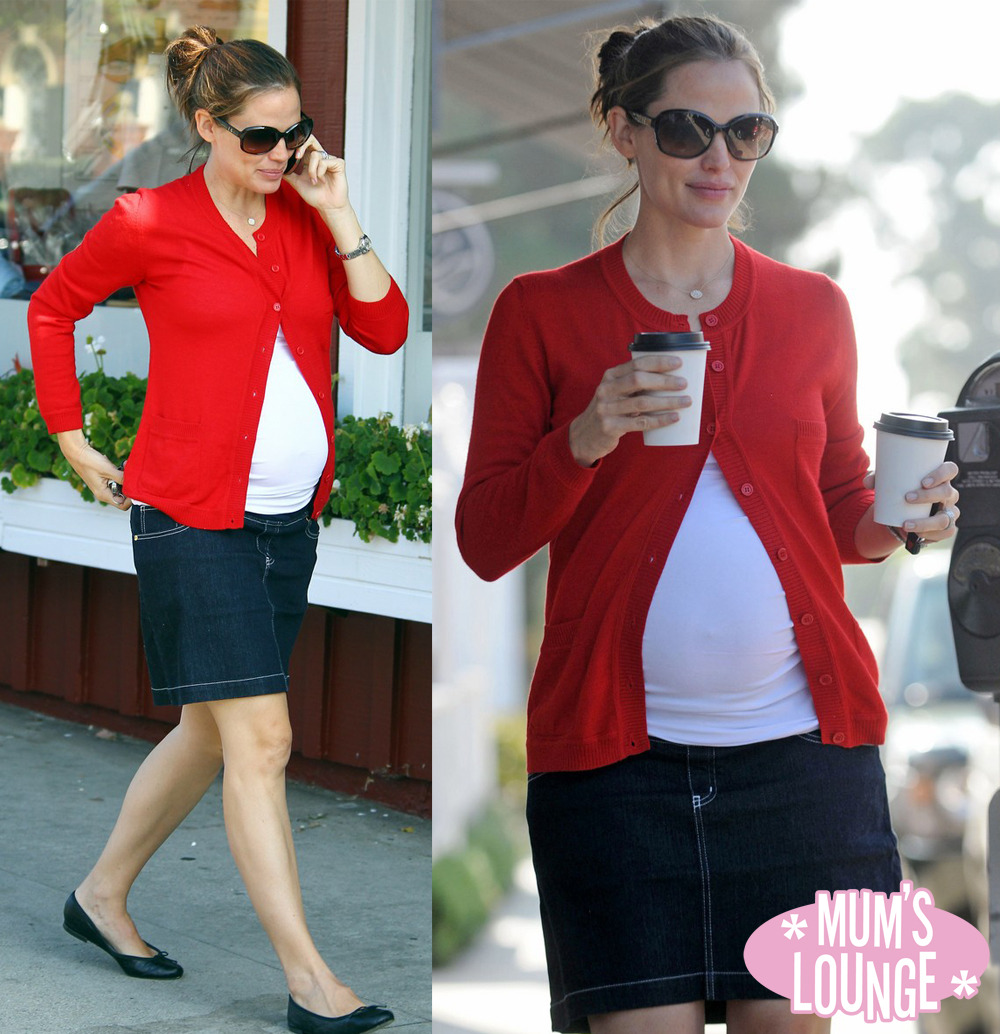 Jennifer has recently announced her third pregnancy with hubby Ben Affleck.
The couple have two little girls, Violet (6) and Seraphina (3). The 39 year
old expectant mum looks radiant in her denim maternity skirt and cardi. She
recently revealed that her young daughters don't mind whether the baby is a
boy or a girl, but they want to name it. With such pearlers as "Ralphie,
Frankie, Minnie Mouse, Daisy Duck, or Rosemarie", I'm sure the new bub will
mature into a fine, well adjusted adult. Daisy Duck Affleck. Perfect!

SOURCE: Photos: SplashNewsOnline, Bauergriffinonline




Just when you think she can't look any worse, Lilo pulls out this cheap
looking number at Kanye West's fashion show during Paris Fashion Week. (Yes,
read that again for the full effect: Kanye West has a fashion line. He
showed it at Paris Fashion Week. We're all doomed.) If my nipples sat that
high, I'd need a high chair to breastfeed.

SOURCE: Credit: Pascal Le Segretain; Photos: Getty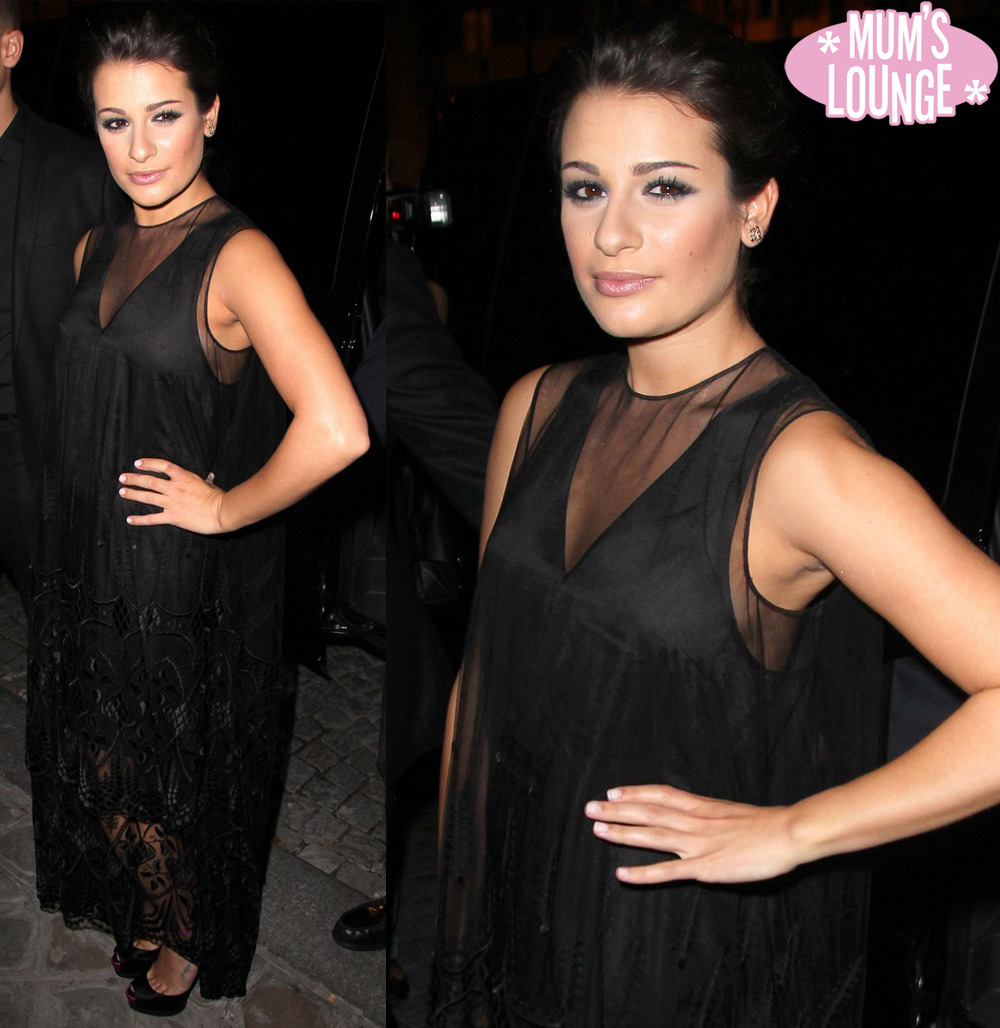 The 25 year old Glee star fails to shine in this loose fitted black frock.
Maybe a funky belt might have picked it up a little? I don't know. Whatever
the case, I would not wear something like this to Karl Lagerfeld's fashion
show in Paris. I'm sure there were plenty of other more flattering gowns to
choose from. She does look gorgeous though.

SOURCE: Photos: Fame Pictures





This shocker from Jess isn't doing those persistent pregnancy rumours any
favours! The 31 year old newly engaged star attended the Macy's launch of
her new ready-to-wear line on Saturday. Her three piece ensemble would
probably look good individually, but put it all together and you get a mess.
Except maybe that fluffy skirt, that should probably just get binned. Now.

SOURCE: Credit: Jamie McCarthy; Photos: WireImage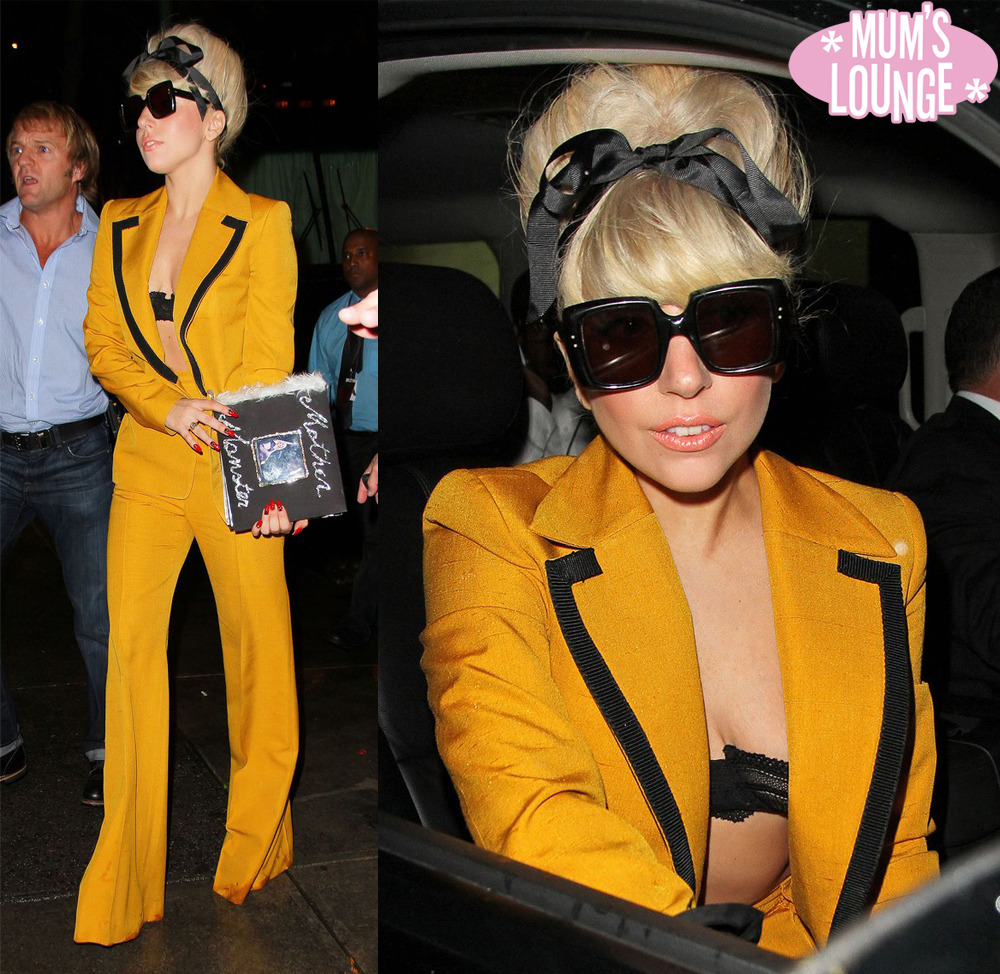 The 25 year old entertainer donned a mustard yellow suit and black lacy bra
for the rehearsals for Sting's 25th Anniversary Concert in New York on
Friday. Seems she had been watching Seinfeld reruns in her hotel room and
thought the idea of wearing a bra and blazer was a good one. I guess she
didn't get the joke… I do love her hair though, just adorable!

SOURCE: Credit: Jackson Lee; Photos: SplashNewsOnline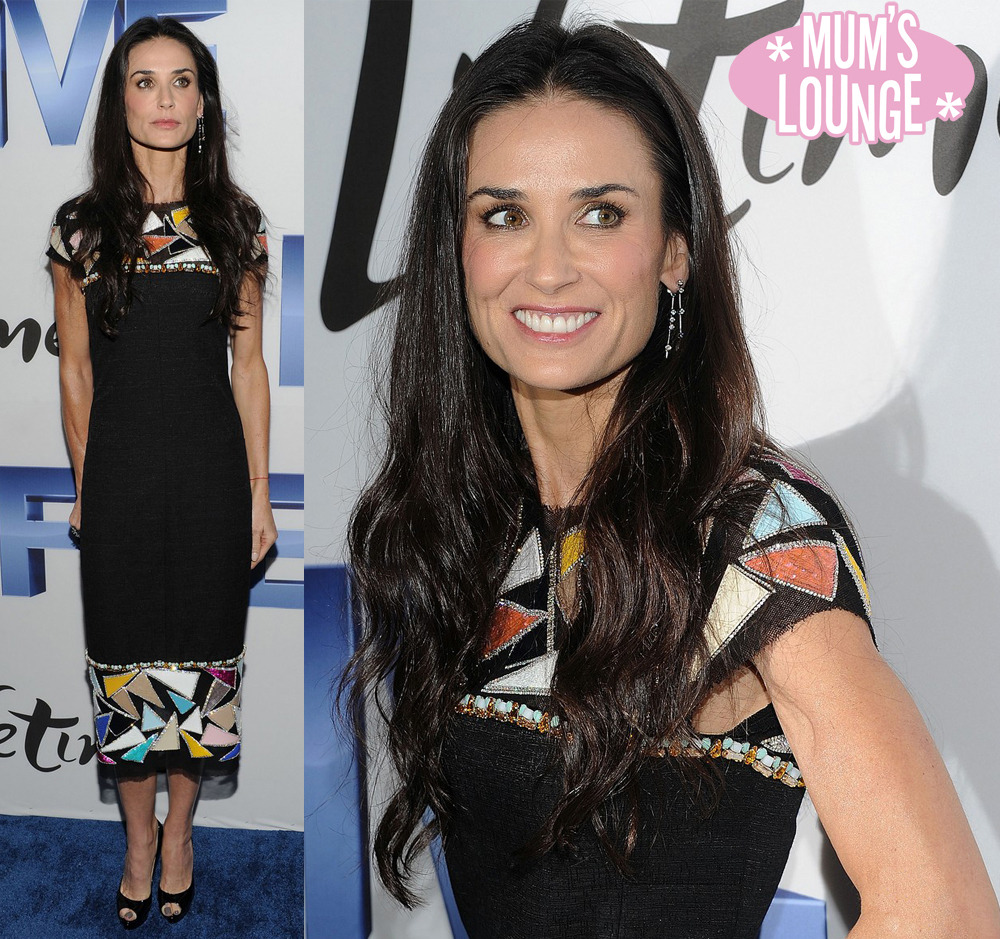 The 48-year-old actress is rumoured to have split from Ashton Kutcher as she
worked on her latest project "Five" in New York while Ashton has been busy
in LA filming "Two and a Half Men". She is pictured here at her film's
premiere screening wearing a Chanel dress with Chanel Fine Jewellery, a
Roger Vivier clutch, and Christian Louboutin heels. She looks sad and her
smile looks forced. I would not be at all surprised if the rumours were
true.

SOURCE: Credit: Jason Kempin; Photos: Getty, Justin Campbell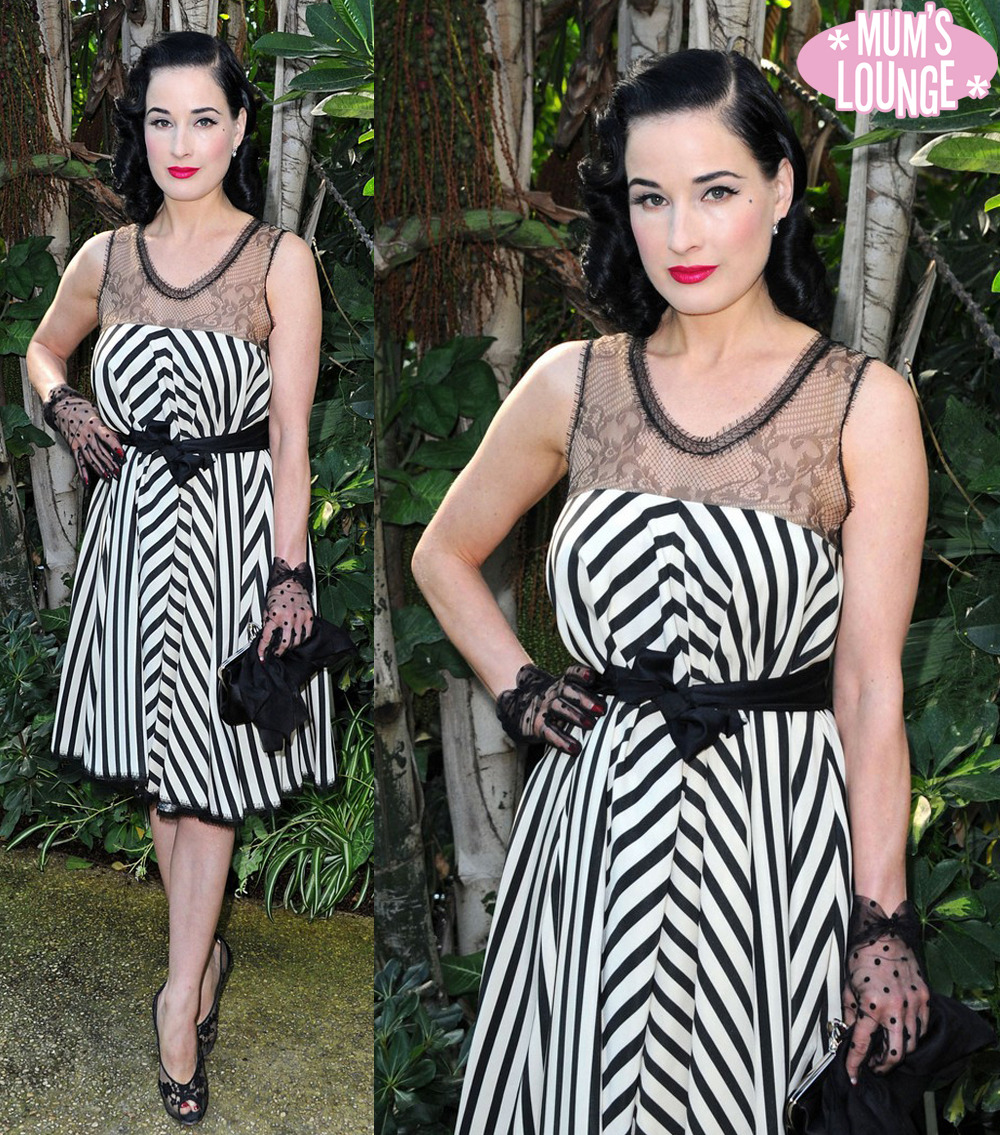 The 39-year-old burlesque beauty looked stunning at the Alexis Mabille
presentation during Paris Fashion Week on Sunday. She donned a black and
white striped frock with lace panelling and trims and accessorised with a
pair of 80's inspired lace gloves. Remember, lace accents are the latest
must-have details this summer!

SOURCE: Photos: Bauergriffinonline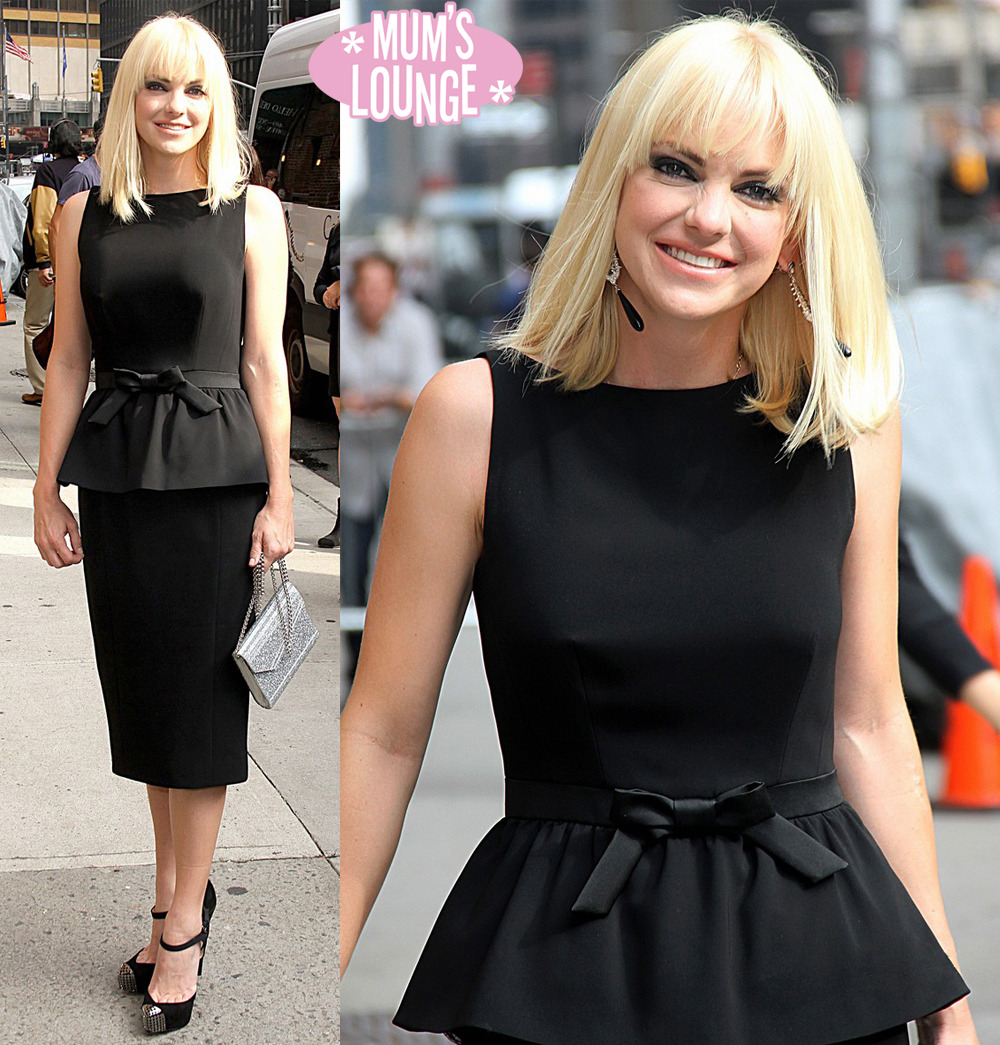 Hmmm, we've seen this dress before, haven't we? Lady Gaga stunned us all in
something remarkably similar to Anna's black Moschino number last week. And
frankly, Gaga did it better. Still a lovely frock though. And those
Louboutins are to die for. More 80's influences creeping back into our
fashions with that little skirt and bow detail.

SOURCE: Credit: HRC; Photos: WENN, WireImage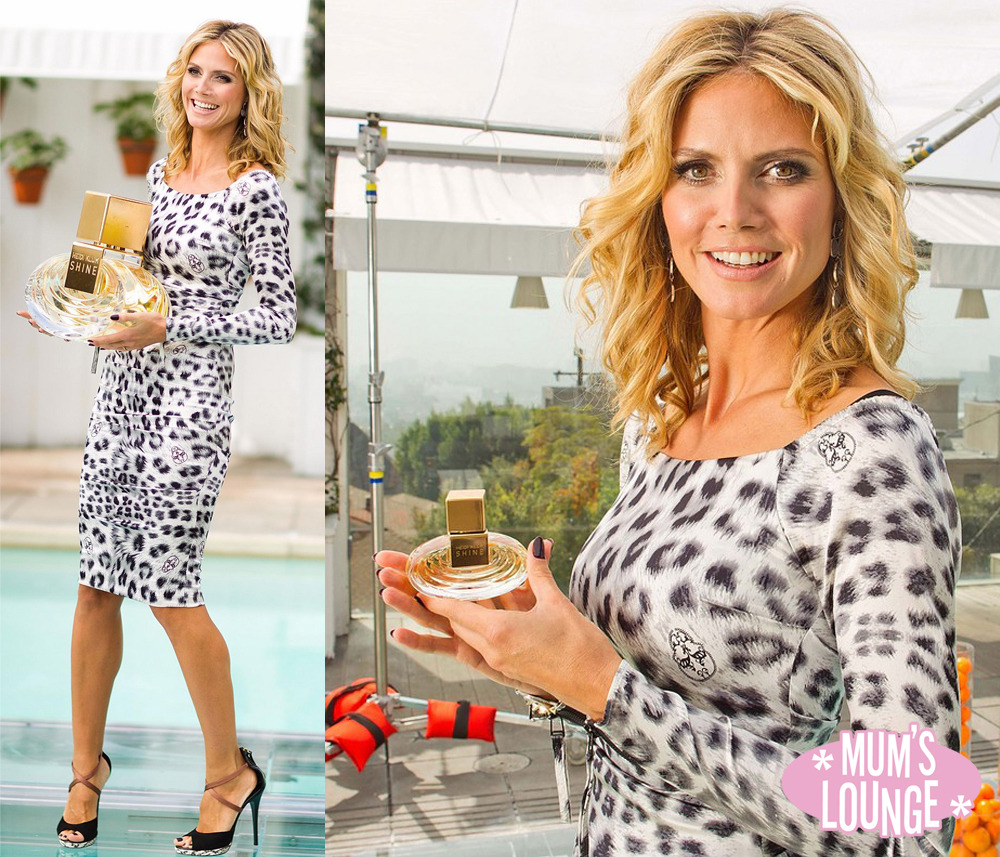 The 38-year-old model and Project Runway host certainly shone at her new
fragrance launch in LA last Wednesday. Her shoes matched her (only slightly
freaky) Thomas Wylde leopard print dress perfectly as she posed with an
oversized bottle of her fragrance "Shine". Lucky she didn't topple into the
pool…

SOURCE: Credit: Christopher Polk; Photos: Getty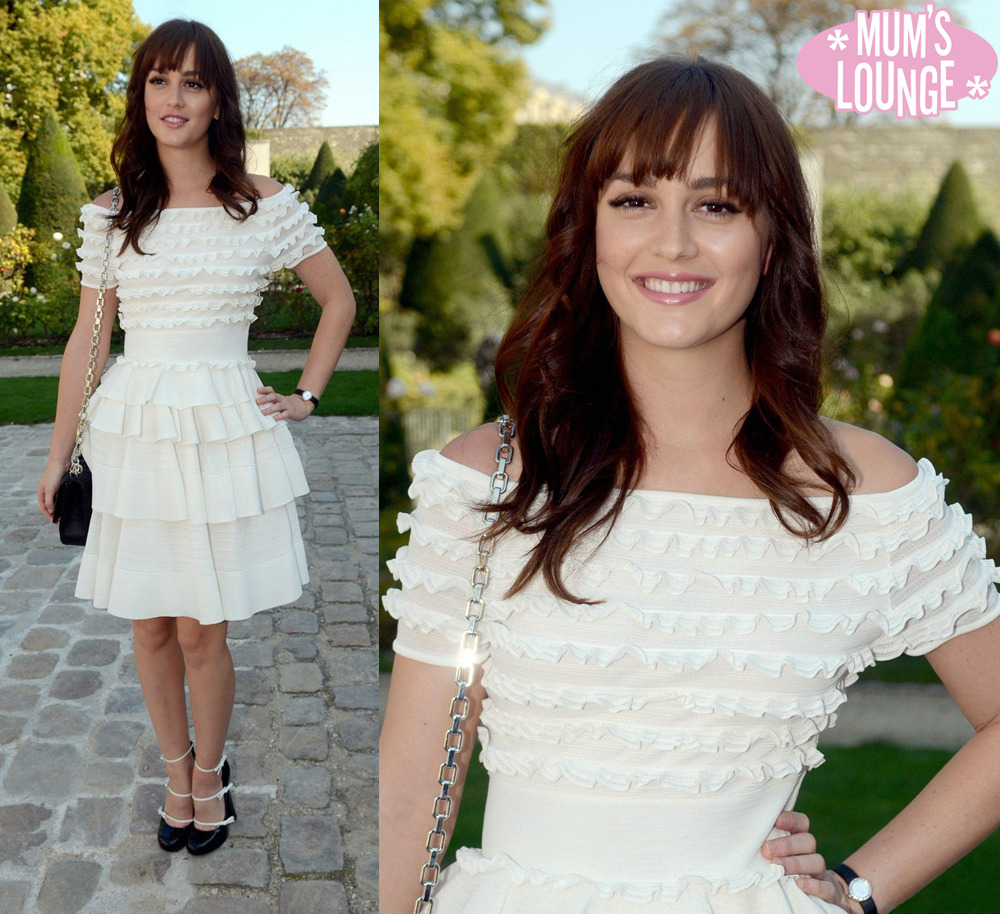 How gorgeously sweet is Leighton's dress and heels? The 25 year old Gossip
Girl star is wearing the most adorable white frilly tiered dress with
stunning Louis Vuitton shoes at the Christian Dior bash during Paris Fashion
Week. She looks happy and relaxed and comfortable with her fashion choices,
which is just as it should be.

SOURCE: Photos: INFdaily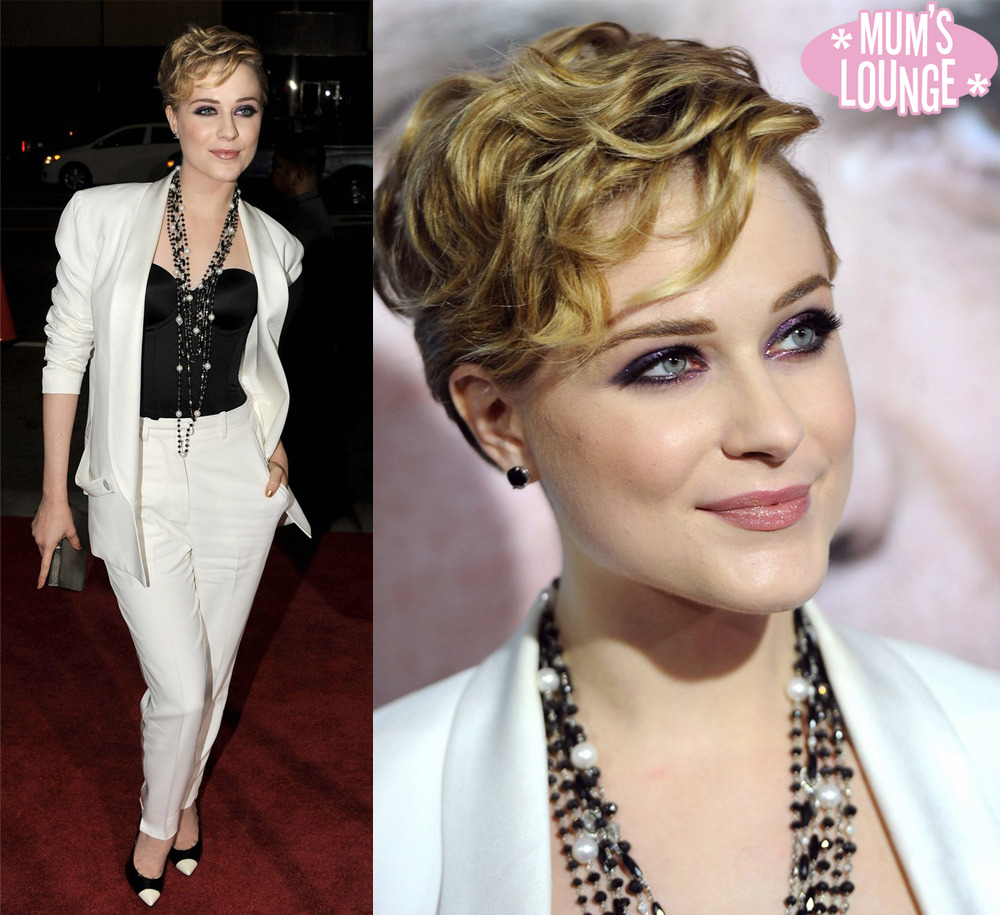 One word: BREATHTAKING.

The 24 year old actress attends the premiere of her latest film The Ides of
March in Beverly Hills on Wednesday wearing YSL and carrying a Ferragamo
clutch. Her layers of long black and white diamond, pearl and platinum
chains are positively divine, as are her black diamond stud earrings by Neil
Lane and Giuseppe Zanotti shoes. I LOVE her makeup and old school glamour. I
can't believe this girl is just 24. She sure is something else, isn't she?
*sigh* I never looked that classy when I was 24.

SOURCE: Credit: Kevin Winter; Photos: Getty

Jill Slater: Mums Lounge Fashion Correspondent
www.stuntgirls.com.au
Check in weekly for your recommended dose of celebrity fashion as Jill casts a fashionista's eye over the stars and shares whats hot to wear … and whats not to wear!