Kris Jenner Answers Question- Where Has Rob Kardashian Been Hiding Out?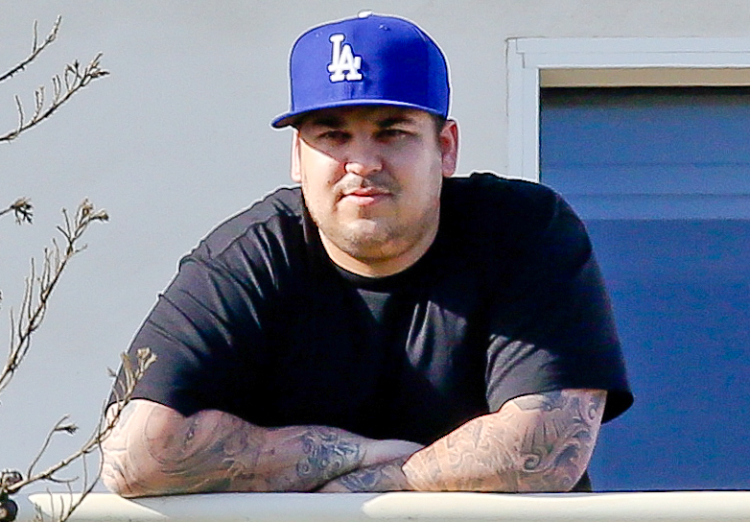 The Kardashian-Jenners shared a very special photo on Thanksgiving which showed the world what a truly blended family they are. All the sisters were there, including Kourtney and Scott, Kylie and Tyga as well as Kris Jenner with ex-husband Caitlyn Jenner standing alongside new boyfriend Corey.  Phew! Talk about a modern day Brady Bunch!
There was however one big problem with the photo that fans across the world picked up on straight away. No, not who was the random guy standing to the left of the photo. Although if someone knows, please drop me a line!
No, the question on everyone's lips was -WHERE IN THE WORLD WAS ROB!
Rob Kardashian, the only son in the Kardashian clan was clearly missing from such a significant moment.
It's no secret that Rob has been battling with weight gain and depression over the last few years. In fact he is rarely seen out in public anymore.
His mum, Kris Jenner, has opened up about his whereabouts during Thanksgiving saying her somewhat reclusive son was not with his family for part of the holiday last week:
"He lives with Khloe," Kris noted, since her daughter hosted dinner this year. "So he was around, and then went over to a buddy's house."
Kris did reveal that Rob, who has struggled with depression and weight issues for the past two years, appears to be doing better.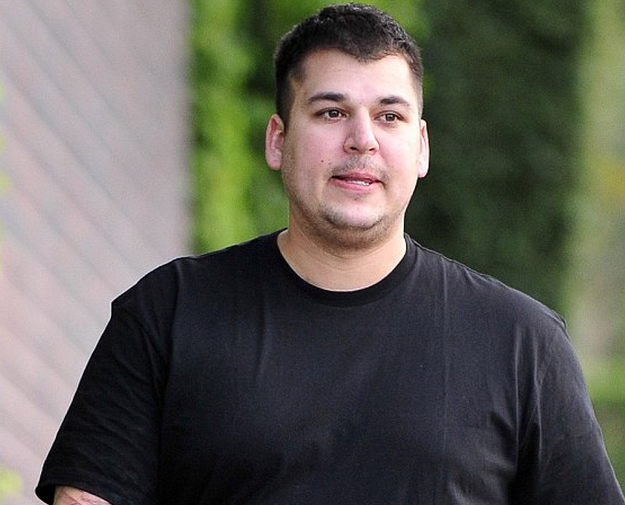 "He's doing alright, he's doing his best," she admitted. "He's working on himself. He's gonna be OK."
"He's not as into being on camera as the rest of us," Kris pointed out.
Khloe has been acting as a sort of mentor for Rob, 28, as he stays in her Calabasas, California home. In October, the 31-year-old worried that her younger brother is "wasting his life."
"Rob is such a great guy," Khloe told People at the time. "He's charming, charismatic, everything. That's what's so infuriating. I'm like, 'Where is your will to live life? Let's be around people!'"
"It's sad, because he's only wasting his life more and more," she added. "But he has to figure it out for himself. And he has so many people who want to help him."
Photos courtesy of Google images