Whitney Port Shares Her First-Time Pregnancy Confessions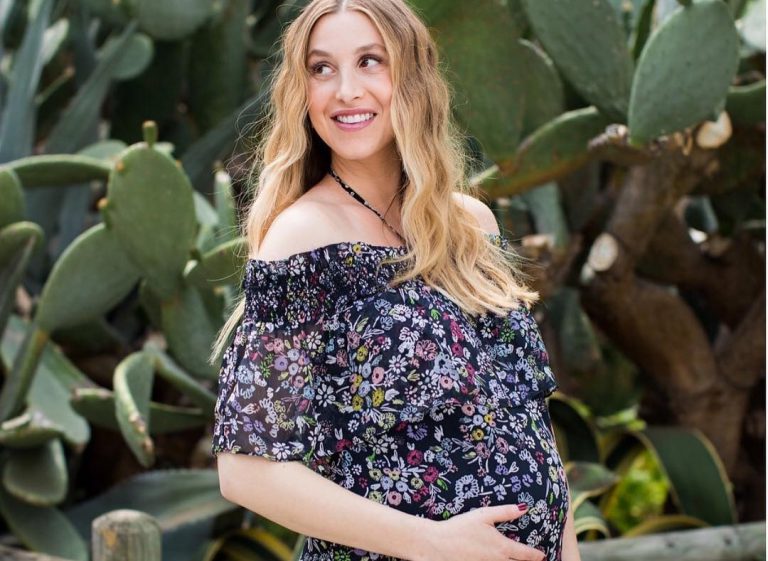 Whitney Port Shares Her First-Time Pregnancy Confessions
It's not that fun being heavily pregnant and about to pop. Your body is definitely no longer your own and has been entirely taken over by your pregnancy. It's a tough time for a lot of mums even if it only lasts for a few weeks and is long forgotten once your little one arrives.
Whitney Port knows it.
The fashion designer and reality star is 38 weeks pregnant and not exactly feeling that glow anymore. She and TV producer husband Tim Rosenman are expecting their first child any minute now, and the couple took to social media to share an update on the final stages of their first pregnancy.
"Big symptoms for me are swelling and super tender feet and hands (like insane!!! I don't even recognize them)," the fashion designer wrote in an Instagram post recently. Her husband thoughtfully chose to interview her as soon as she woke up, and she shared her video with her followers.
In the intimate video, she reveals that she's gained 35 pounds or about 15 kilograms. "I think it's a lot for a human to gain 35 pounds … but I think in the span of like 10 months it's not that crazy and for the fact that I'm growing a baby I think it's totally healthy and normal. I'm feeling totally fine with the weight gain."
The 32-year-old added that she's exhausted, "feeling the need to have everything in place for baby" and absolutely starving.
Though she tried to hide what she called her "double chin" under the covers, she went on to reveal that she has become more comfortable with her changing shape. "I'm just getting so excited to meet the baby, that the weight isn't really a weight on my mind," she explained.
Whitney also touched on the bladder issues that most pregnant mums have to deal with during the later stages. "I'm up every two hours," she laughed. "I think the peeing mentally preps you for having to wake up to feed!"
Meanwhile, Port is willing her water not to break in the middle of the night. "What if you go into labour in the middle of the night and you're so exhausted?" she asked Tim. "I got up to go to the bathroom and I sat on the toilet and I was so tired . . . and I was like 'If my water broke right now I would be so pissed!"
We are looking forward to hearing news of the birth of your little one, Whitney. All the very best for a safe delivery.
Source: Instagram/Whitney Port