Willy Wonka Star Gene Wilder Dies Aged 83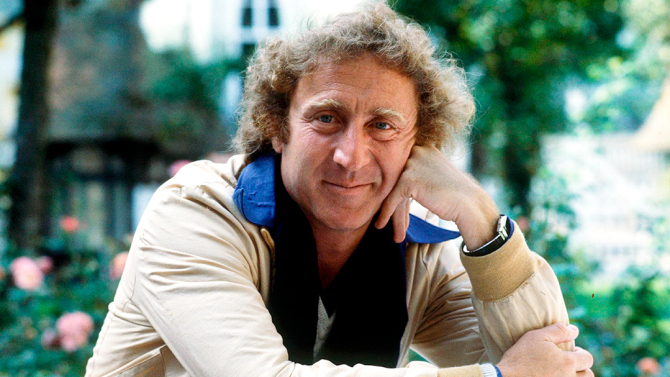 American actor Gene Wilder, best known for his role in Willy Wonka & the Chocolate Factory, has died at the age of 83.
His family released a statement confirming his passing was due to complications associated with Alzheimer's disease.  He was also diagnosed with non-Hodgkin's lymphoma in 1989. Gene Wilder's nephew Jordan Walker- Pearlman said: "We understand for all the emotional and physical challenges this situation presented we have been among the lucky ones, this illness-pirate, unlike in so many cases, never stole his ability to recognize those that were closest to him, nor took command of his central-gentle-life affirming core personality.
Although those close to the comic actor knew of his condition, Gene didn't want to disclose it in fear of disappointing his many fans- many of which were children that had come to know his simply as Willy Wonka.
"The decision to wait until this time to disclose his condition wasn't vanity, but more so that the countless young children that would smile or call out to him 'there's Willy Wonka,' would not have to be then exposed to an adult referencing illness or trouble and causing delight to travel to worry, disappointment or confusion. He simply couldn't bear the idea of one less smile in the world."
His iconic role in Charlie and the Chocolate Factory may be what he will be best remembered for but Gene was also nominated for two Oscars – for his role in The Producers and for co-writing Young Frankenstein with fellow comic great, Mel Brooks.
Tributes from the comedy world came within minutes of the news emerging. Mel Brooks tweeted: "One of the truly great talents of our time. He blessed every film we did with his magic and he blessed me with his friendship." British actor and writer Stephen Fry tweeted: "Farewell #GeneWilder, comic genius. Thank you for all those happy happy hours." While British comedian Ricky Gervais used one of Gene's famous lines as Wonka, and said: "Good Day Sir! RIP Gene Wilder"
RIP Gene Wilder- thank you for the wonderful memories.
Photos: Google images