Woman Fat Shamed By Lululemon Staff Left In Tears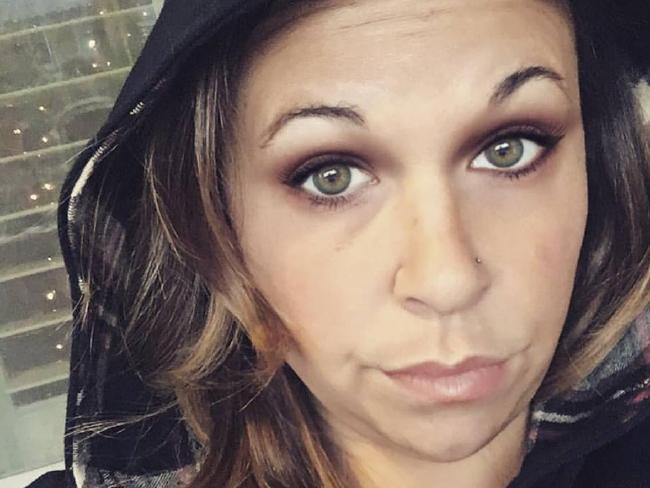 A woman who recently lost 36 kilos went to Lululemon for the first time recently and was fat shamed by the staff.
Las Vegas mum, Heather Albert was left in tears after sales assistants snickered behind her back about her size. The 35 year old who had weight loss surgery last year, said she was "pretty proud of myself" after getting into shape and wanted to treat herself to a pair of the brand's expensive yoga pants.
"When my amazing fiancee heard I was going to Park City, Utah for a work trip this past week, he insisted I go to the retail store in PC and buy myself something,"  Albert wrote on Facebook.
"I dropped my co-workers off at our hotel and ran over to the store to see what they had."
It was while she was looking through the racks that she overheard the sales assistants talking about her. "Do we even have anything in her size?" they whispered loudly before bursting into laughter.
"I was the only customer in the store," Albert wrote. "I knew it was directed at me. I was mortified. I quickly bought the two things I had in my hand that I had found and left the store. I was so embarrassed! I had a work function to go to that night, when I got back to my hotel I cried in the shower."
The distraught mum said that while "not everyone fits into Lulu", at a US size 10/12 (Australian size 14 to 16) I'm not even close to maxing out on size there!"
Since her post, Albert has been contacted by both the assistant manager and manager of the store in question, who she says assured her this is not the way they do business. She said the manager had asked for a description of the salespeople, which she provided.
'If it ends up fixing the people that were rude to me, so that everyone feels welcome to shop in the store and nobody feels ashamed, then I suppose I've gotten through,' she said. 'I just hope that no one else has to go through that.'
Lululemon was founded in 1998 by eccentric surfer-turned-businessman Chip Wilson, who resigned as chairman in 2015 after making an offensive statement about the size of women's thighs. "Quite frankly, some women's bodies just don't work for it," Mr Wilson told Bloomberg at the time. "Even our small sizes would fit an extra large, but It's really about the rubbing through the thighs, how much pressure is there."
The brand has created a cult like following which includes group yoga, mornings lectures on motivation, videos on the importance of goal setting and the importance of aiming high. Their motto is:"Good is the enemy of great!"
Lululemon's devoted customers embrace the message and don't think twice about dropping $150 for a pair of leggings to work out in or wear to lunch.
Photos: Facebook and Google images