Yolanda Hadid Feels And Looks Amazing As She Holidays In Tahiti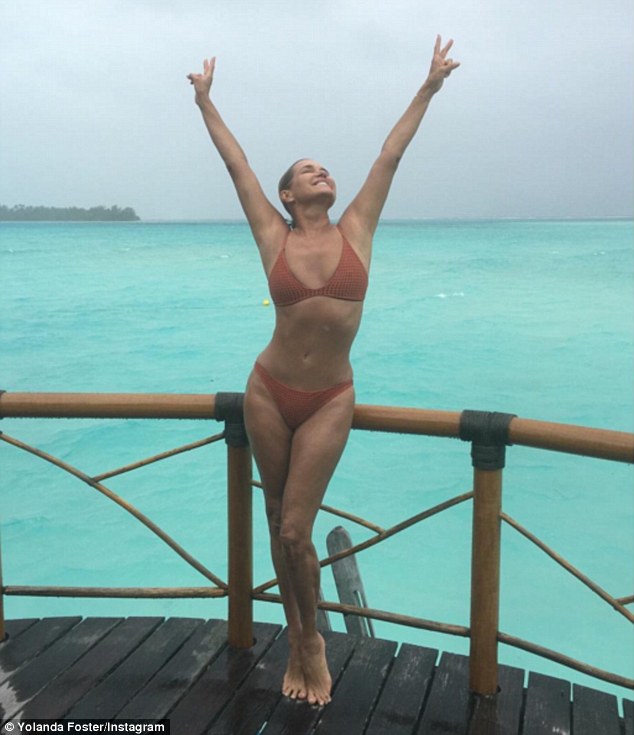 The Real Housewives of Beverly Hills star, Yolanda Hadid showed off her healthy and toned figure while holidaying in Tahiti this week.
The 52 year old Hadid (who recently took back her ex-husband's surname after divorcing David Foster earlier this year) certainly showed us that great genes run in the family. Her daughters Gigi and Bella Hadid are the hottest models of the moment with her son Anwar set to join in on the modelling game.
The Instagram photos show Hadid in various bathing costumes amongst the pristine waters of Tahiti.
'Sun kissed, Tahitian style,' the former model captioned her stunning shot.
The former Mrs Foster has had a tough year with her divorce as well as her ongoing battle with Lyme disease. However she looks to slowly be getting her health and confidence back as these photos show.
'Conditioning, rebuilding and getting my strength back one day at a time,' wrote the mother-of-three. She tagged her post: '#Healing #Ocean #Tahiti #MyHealthJourney'.
Yolanda's battle to recover from Lyme Disease has taken up a lot of her time and energy with many believing that could have been the cause for her divorce from David Foster. The reality TV star is making every effort to savour life though, despite her illness. Hadid has even announced that she will release Believe Me: My Battle With the Invisible Disability of Lyme Disease, which details her life since her 2012 diagnosis, in February 2017. Hadid's children Bella and Anwar have also been diagnosed with the disease.
Of her divorce she has said:  'We had a beautiful love story that I will treasure forever. Unfortunately, it was not strong enough to withstand the circumstances that came our way.
'Chronic, long-term illness is extremely challenging. Not only for the person sick but also for the caregiver. It for sure changed the dynamic of the relationship.
'The truth is that we both worked through the difficult time through the best of our ability, so rather than judging what went wrong, I pick to remember the great times that we shared the last nine years. There was a wealth of good times.'
Photos courtesy of Instagram.