Does The Young Mummy Regret Her Choice Of Baby Name Already?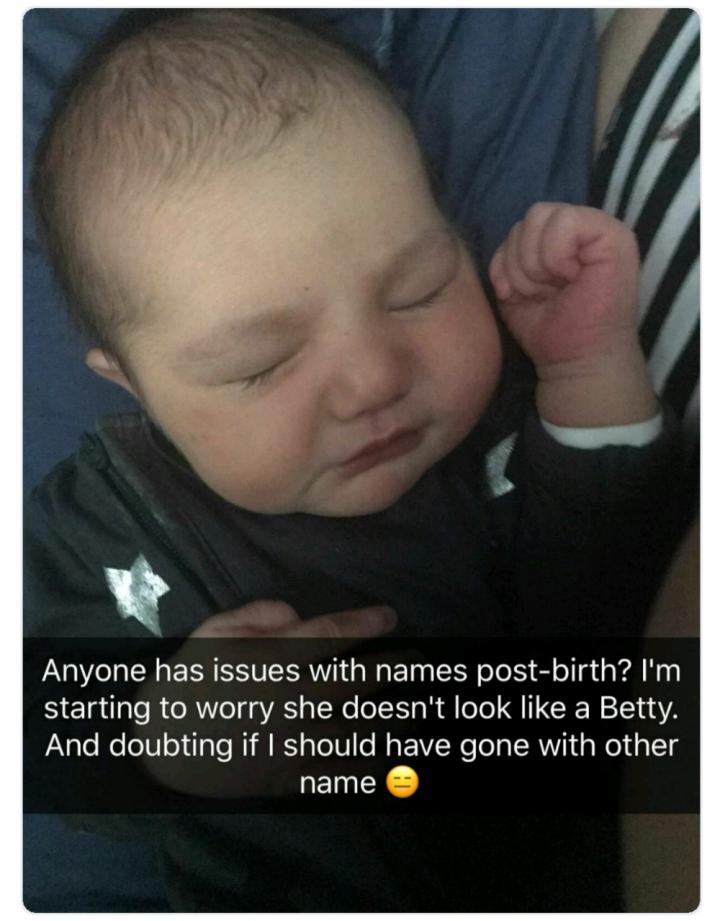 Sophie Cachia, AKA The Young Mummy, only gave birth to her gorgeous daughter a few days ago but she is already questioning the choice of name!
The popular blogger gave birth to her first daughter Betty Cachia on Saturday 14 January and openly admits to being quite shocked to learn the baby she'd been carrying was a girl.
"For two parents who were so convinced they were delivering a boy – Baby Hank – even right up to when bub was put on my chest (and I quickly thought the umbilical cord was a penis) Betty you have blown our minds!!!" the blogger shared on her Instagram.
The shock didn't last last long as Sophie and her partner, Jaryd, fell madly in love with their new bundle of joy.
"Absolutely besotted by you darling girl," she wrote. "Look how much your Dad loves you already. This photo truly sums up the quote 'I never realised how much I loved your Daddy until I saw how much he loved you."
The Young Mummy shared that while she was staring down at her newborn daughter she thought she was looking at her 2 year old son Bobby who is the spitting image of Betty!
"It took me a few hours to grasp the concept of you because it was like I was looking straight down at Bobby all over again. You are twins!!!" she wrote.
Perhaps that's why Sophie is questioning whether or not her choice of name suits her daughter. "Anyone has issues with names post-birth" she wrote. "I'm starting to worry she doesn't look like a Betty. And doubting if I should have gone with other name ?"
Did you change your baby's name at the last minute? I know I had a few names up my sleeve before my boys were born and I waited to see them before I named them! Sometimes babies really do look like their names straight away and other times they just grow into them.
Photos: Instagram and Snapchat