The Young Mummy Sophia Cachia Gives Birth After Live Streaming The Whole Labour!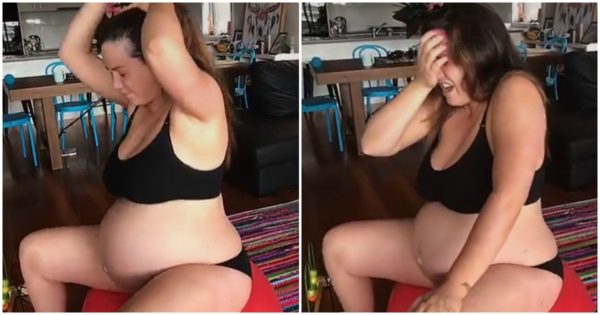 Sophie Cachia gave birth to her long awaited daughter last night and she took her many followers along for the ride.
The blogger knows as The Young Mummy, Snapchatted the whole experience in real time which included her 14 hour long labour!
After what seemed like an eternity for everyone, the blogger shared the first adorable photo of daughter Betty Cachia! 
Cachia is a warts and all blogger who shares everything with her dedicated followers. During her pregnancy this time round the young mum didn't hold back and showed women every aspect of her journey- the good days and the bad!
While the blogger was committed to keeping the sex of her second baby a secret she did say early on that their two year old son was convinced he was getting a sister.
"He rubs my belly and says 'Hello little sister,'" she said. "I haven't prompted him to do that … he always says, 'Not my brother, that's my sister!'"
Congratulations guys! She is just gorgeous and we love her retro name!
Photos: Instagram