Great Expectations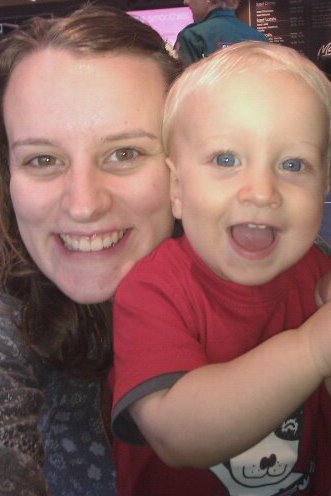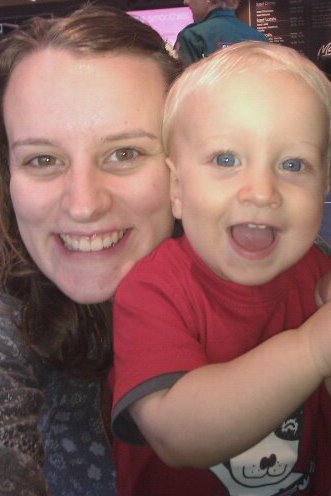 "A real woman always has a clean house, empty laundry basket, is well made-up, smells good, is slim, eloquent and is perfectly well-behaved." Copy this status if you are beginning to suspect that you are a man.
A friend of mine posted this on Facebook, and I both laughed – it IS funny after all – and cringed. Generally, these were the expectations I had placed on myself leading up to my marriage, and have since battled a lot to overcome them. I had this grand image of being the perfect housewife – cooking, cleaning, laundry, etc. Then I moved out of home, into Ben's house.
Me, who was used to doing chores – doing the dishes, occasionally hanging out and folding washing, taking the bins out. Rarely cooking, or washing the laundry. Dreaded being asked to clean the bathroom and toilet (give me vacuuming any day!)
My husband, who cooks, cleans, launders – he gains satisfaction in seeing his hard work cleaning pay off; he enjoys winding down after work by cooking and experimenting in the kitchen; he knows all the tricks to get stains out of everything and anything.
Yeah, you can see where things went.
 I tried hard. I enjoyed learning more cooking skills and recipes from my husband, it was fun using our new washing machine (a wedding present) and singing along with the tune it plays when it's finished, and I was finally allowed to use the Dyson – my husband's birthday present from several of his friends and I that he jokingly wouldn't let me use until we were married.
Yet as these things tend to do, my enthusiasm waned. Getting pregnant within 5 months of being married (morning sickness) and being in my final year of study (assignments, 8 week teaching internship) sure didn't help, but the novelty of "playing housewife" had worn off. I found myself feeling guilty, disappointed, ashamed.
And it continued into motherhood. I found it hard to balance everything and prioritise tasks properly once our son, Jonathan, arrived. So much so that I was relying on my husband too much to do things around the house. Between working full time, then coming home and doing pretty much everything, he was exhausted. Rightly so.
I began to pick up my act, and slowly worked at getting better at "doing house". It got easier to prioritise tasks, and even found myself wanting to clean and tidy. My pet hates? Messy/dirty kitchen, dirty floors and piles of dirty laundry (still working on folding and putting away once they're clean though). Then I got pregnant again. And I began to freak out about not being able to cope again, like with Jonathan. Some minor worries, but I was seriously scared of being a burden on my husband again.
Along came Isabelle via VBAC, and while recovery has been much easier than my C-section with Jonathan childbirth is hard on your body, no matter which exit is used! I had a mini-meltdown the other night, when I wasn't feeling so good physically, that I was worried I was being a burden on my husband. I felt guilty for taking a while to recover, as I had somehow imagined a natural birth would also include a quick and easy recovery. He gently told me off for being silly and told me I'm doing wonderfully.
And you know what? In the light of day, and with the help of ibuprofen, I know he's right. It hasn't even been a whole fortnight since Isabelle's birth. My stitches are still healing, my uterus is still contracting back to normal size, my body still recovering, and I'm feeding twice a night, for about 50-60 minutes a time. And I'm doing the dishes, washing, tidying up, and looking after TWO children. Sure, I may need to sit down and rest frequently and for quite a while at times, but it's my husband who's telling me to have naps more than I'm telling myself to do so!

"A real woman always has a clean house, empty laundry basket, is well made-up, smells good, is slim, eloquent and is perfectly well-behaved." A real woman prioritises her husband and children before housework, takes care of her body when it needs TLC, generally eats healthily so she can have a treat guilt-free and enjoys being silly with her family!!
If you enjoyed this post, you will find more at Blossom Heart.
Follow on Facebook.
Follow on Twitter.
"A real woman always has a clean house, empty laundry basket, is well made-up, smells good, is slim, eloquent and is perfectly well-behaved."
How do you match up to this 'real woman' stereotype? What is your order of priorities?