Teacher Spends 70 Hours Creating a Harry Potter Classroom to Inspire Students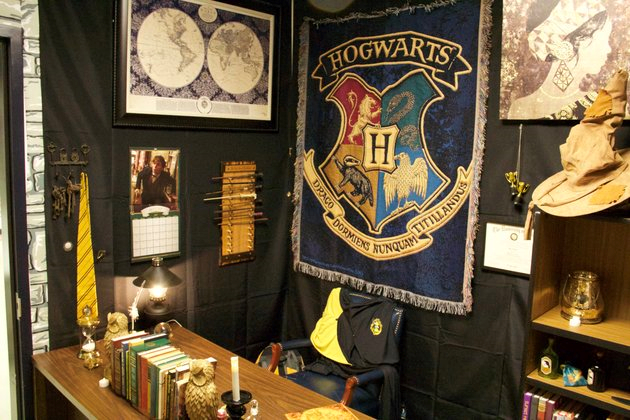 Like any profession, you can get some amazing teachers and some pretty ordinary ones who like to read straight from the text book.
Kyle Hubler, a teacher from Oregon, would be classed as amazing. He's used a book to inspire learning within the classroom.
The teacher, who is in his fourth year of teaching seventh and eighth grade at Evergreen Middle School in Hillsboro, transformed his classroom using Harry Potter as the theme.
The pictures speak for themselves on the incredible transformation of a simple classroom into a scene from the popular book and movie series.
When the Oregon teacher found out he would be moving to a new classroom for the 2017-2018 school year, he decided to transform the room into a magical oasis, to inspire his students.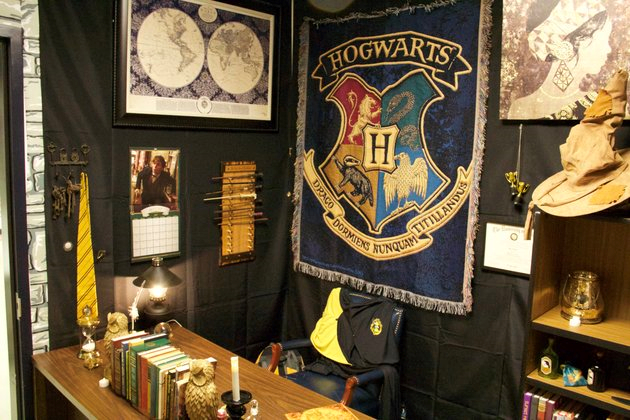 Hubler told the HuffPost, "I love Harry Potter because of the impact it had on me as a kid. Being a kid can be tough sometimes ― there were times when I felt weird and that I didn't belong to any circle of friends, and reading the books was a way to escape that and feel like I did belong."
The teacher explained, "The lessons in the books about acceptance, loyalty, and integrity stayed with me and inform a lot of the philosophy I have in my approach to teaching and how I interact with my students."
Hubler had introduced Harry Potter into his classroom last year and the students enjoyed it, so the teacher decided to go bigger and better this year.
The teacher brought Harry Potter merchandise he owned at home, as part of the decorating in the classroom. It took around 5 weeks to set up, and approximately 70 hours to complete the room.
And the students' reactions were exactly as the teacher had hoped they'd be.
Hubler shared the photos on Facebook, where his post has gone viral, and has been shared over 16,000 times.
The teacher hopes the classroom will help his students feel inspired.
"I really love what I do, and I love the students I get to work with. I want them to feel like my class is a place they are excited about going to and to have fun learning. "
There is no doubt those students will have an incredibly rewarding year in that classroom.
If you liked this post, you may be inspired to pull of similar decorating at home with this Harry Potter inspired bedroom.