28 Hilarious Expectation vs Reality Fashion Mishaps After Shopping Online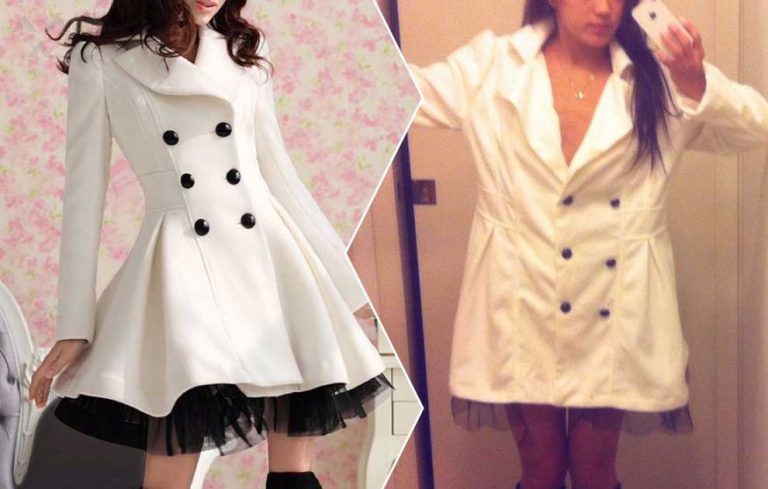 28 Hilarious Expectation vs Reality Fashion Mishaps After Shopping Online
From sizing differences to not being able to try the garment on, buying clothing online is fraught with potential fashion mishaps. But, but there are bargains to be had! And don't we just love a great deal, even if what is delivered is not exactly what we thought?
Some items are just too good to be true, as these poor internet shoppers found out.
The vision in beige with slightly fewer flowers than advertised
2. The colour blocked frock from hell
3. A casual shift dress with an entirely different fabric
4. The red frock that looks nothing like the advert
Seriously, this dress is something else entirely!
5. The pleather-doily look that is so hot right now
6. Not even close!
7. It could be argued that body shape has something to do with this fail, but I'm not convinced

8. Not even the same colour!

9. If you hadn't seen the original and removed those hideous boob patches, this might be passable. Maybe.
10. This is the saddest looking gown I've ever seen.
11. Wait, no, this one is!
12. An atrocity in ash
13. Another double-breasted disaster, this time with a pathetic chiffon trim!
14. Now with extra camel toe!
15. What is this I don't even
16. Well, at least they got the colours right, the same can't be said for the cut or the fabric
17. Someone's not too impressed with her purchase
18. Oh dear, so much no
19. This blush pink gown had potential 
20. And this flouncy white number turned out to be anything but
21. The beaded bodice could have had it all but then that skirt happened
22. From Gone with the Wind glamour to garbage-bag chic
23. Even though it looks like these photos were taken with a potato, it's clear to see the disappointment 
24. Close! 
25. The blush gown on the left is miles ahead of the shitty pink number on the right
26. Well, I mean they tried their best. 
27. Not even the same colour!
28. And finally, my personal favourite. 
Not even close!!
Have you ever had an online shopping fail? How did it rate compared to this lot?
Images: Google search