When Should Mums Start To Lose Their Baby Weight?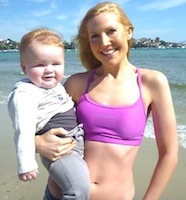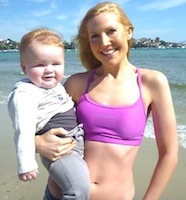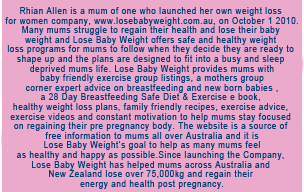 When Should Mums Start To Lose Their Baby Weight?
We are asked this question a lot and the simple answer is that there is no simple answer. Losing weight and getting fit post pregnancy is a very personal topic and no mum should ever feel pressured to look a certain way or lose their baby weight in a certain time frame – as the old saying goes 'it took 9 months to put it on and it can take 9 months to take it off'.
For some women, they are ready to start losing their weight after a couple of months after the birth of their baby and for others it is 1 or 2 years. And the decision about when to lose weight often depends on a number of factors such as what kind of baby you have (as in a good sleeper in a good routine), what your weight was pre pregnancy, how much weight you gained, if you have had your second or third baby (we find that mums on their second or third baby seem to be more inclined to shape up faster), what else you have going on in your life and if you even care about your weight at that point.
And of course all mums should take the celebrity post baby weight loss with a pinch of salt. The life of a celebrity is very different to most of us – and they have dieticians on hand to prepare ever meal, night nannies, personal trainers and full time day nannies to help them get back into shape and most of them rely on looking a certain way for their job – so they have a very different pressure and reason to lose their weight than the average mum.
The advice we like to give is to not worry about the weight or worry about your post pregnancy body until you feel ready.  Instead enjoy your baby, get used to the adjusting hormones and lack of sleep and try to make healthy food choices then if one day you wake up and say "right I want to fit back into my pre pregnancy clothes' then choose a weight loss plan that is healthy, sustainable and that will fit into your life and remember to aim for a healthy and safe weight loss of 500g – 1kg a week.
This article was written by Rhian Allen, Founder of Lose Baby Weight. For more motivation, advice, recipes and exercise plans visit http://www.losebabyweight.com.au and for daily motivation join the Lose Baby Weight Facebook page at http://www.facebook.com/losebabyweight.com.au