10 of Our Favourite Slow Cooker Dessert Recipes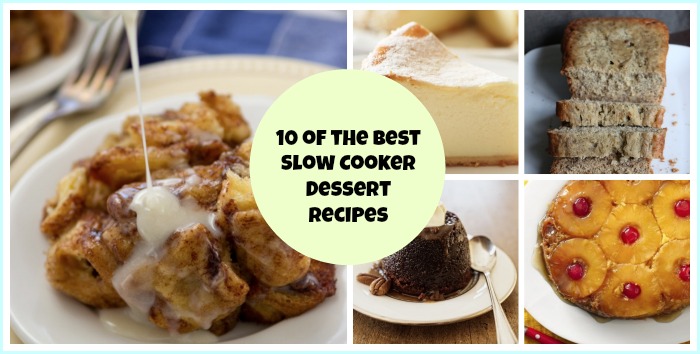 If you thought you could use your slow cooker to just make savoury and main meals for your family, prepare to be amazed!  You can also use it to create amazing desserts that are the perfect way to end any meal, or as a meal of their own – hey we won't judge!  To give you some Slow Cooker Dessert inspiration, we've put together a collection of our favourite Slow Cooker Dessert recipes – enjoy!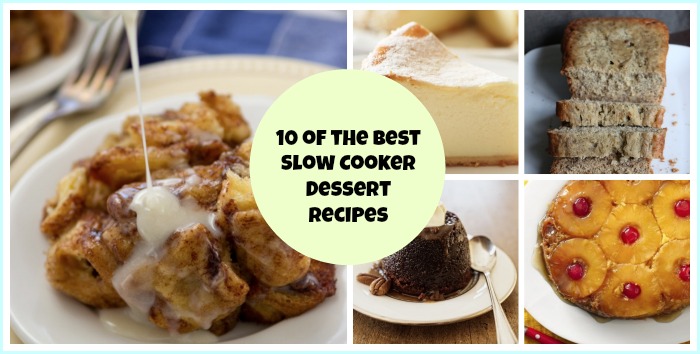 This recipe for Apple Pie Coffee Cake baked in a slow cooker combines two of my favourite ingredients!  This is a versatile recipe and you can easily substitute the Apples for another fruit.
I would happily sit down to a piece of this Slow Cooker Cinnamon Roll Monkey Bread from Crazy for Crust anytime of the day! Doesn't it look amazing?
Banana Bread is always a winner in our house and I'm just loving this Slow Cooker version from Tammilee Tips.
I know I'll sure be leaving some room for dessert when these Slow Cooker Baked Apples from The Magical Slow Cooker are on the menu for dessert!
If you thought a cheesecake could only be baked in the oven, I'm going to let you in on a little secret – they can also be made in a Slow Cooker! I can't wait to try this Slow Cooker Cheesecake recipe!
Pineapple Upside Down Cake was a favourite of mine growing up, so I was more than a little excited to see this version created especially for a Slow Cooker!
Doesn't this Slow Cooker Molten Chocolate Lava Cake look amazing! I'd love to have a nice big slice of it with a big scoop of vanilla ice cream.

Red Velvet Cake is another family favourite and this Slow Cooker version from The Frugal Girls looks awesome!
There is nothing better than a classic dessert and this Slow Cooker Bread Pudding from Nourishing Joy looks like the perfect winter dessert.
One of these Slow Cooker Sticky Toffee Puddings would be the perfect way to finish off any meal.
Have you used your Slow Cooker to make dessert before?
What is your favourite Slow Cooker Dessert recipes?