Chocolate Chunk Share Cookie Recipe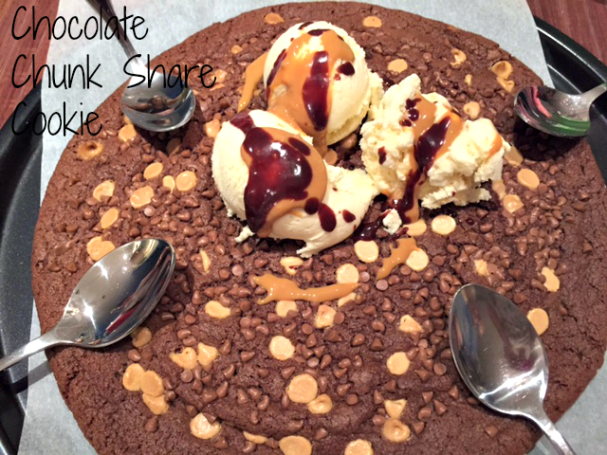 Chocolate Chunk Share Cookie Recipe
My son (who is a bit of a weirdo) doesn't like cake. I know, right? But what he does love is cookies. Especially chocolate chip cookies. And ice cream. So last year rather than make him yet another cake that he dutifully blew candles out on, I decided to make him a giant cookie. Topped with some ice cream and sauce I handed out a whole bunch of spoons and we all pigged out on it together.
Of course… if you didn't want to actually share the cookie, I totally won't tell. This cookie also makes a really cool and novel gift wrapped in some cellophane in a pretty box. In fact, I have a birthday party to go to Friday night and I am totally going to make my host this cookie. So glad I just thought of that.
Super easy to make – the ingredients are thrown into a food processor, pressed onto non-stick paper on a tray, scattered with extra chocolate and baked. What could be simpler!