Diets Make You Fat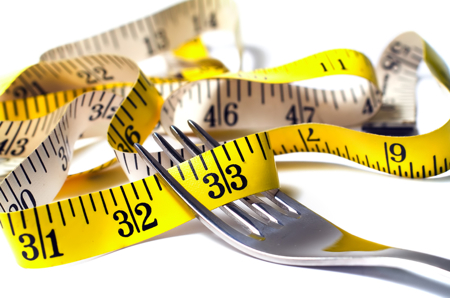 Most women have gone on some form of diet at some point in their life. Whether it seems normal to begin with like calorie counting, shakes, low fat, low carb. Or maybe a strange diet like the grapefruit diet, soup diet or liquid diet. Or the downright dangerous diet pills and very low calorie diets. As a matter of fact they are all dangerous.
As women society makes us feel that we have to be thin, we have to fit in to that size 10 and are overjoyed at the possibility of fitting in to anything smaller. We are sick of feeling rubbish, squeezing in to those jeans and still having muffin top, trying to cover up our expanding bellies, comparing ourselves to thinner women. We want to look and feel good about ourselves. We feel like we have tried everything.
When we feel like this we promise ourselves to eat better, to exercise more, to start again on Monday. We sign up to the gym and another one of these crazy diets hoping for quick weight loss and a sexy new figure.
The diet starts, you feel starving straight away, you feel deprived and start craving chocolate, coffee, alcohol or some chips. You start counting down the days and you are only on day 2. Only 12 days to go. Day 3 you can¹t take it much longer. Day 4 oh one piece of chocolate wont hurt. Day 5 damn don¹t have time for breakfast, better grab something on the way, all you can find is a service station with sausage rolls, pastries and chips, oh I¹ll
just have a coffee to keep me going. Lunch time I¹m starving a salad isn¹t going to fill me up, better grab some take away I¹ve failed, I didn¹t even last 5 days. I promise I¹ll try harder next time.
All of these crazy diets and restrictions we put on our bodies and ourselves aren¹t helping. It is not you that has failed .It is the diet. The diet sets you up for failure right from the beginning. It is not healthy to restrict yourself, to try to change everything all at once or for a limited time. All this does is teach you bad habits. Most people will lose a lot of weight whilst on a diet, but the majority of the time put all of the weight back on plus more when the diet ceases.
I hate to break it to you but there is no quick fix, no magic pill that will take all your worries away. There is something better that will not make your weight go up and down for the rest of your life that will not make you feel like rubbish or a failure. It¹s called clean eating. Making healthy lifestyle choices for life. I can hear you saying ³Oh but that sounds too hard, I want the weight gone now². It doesn¹t have to be hard and remember there is no quick fix. It hasn¹t worked so far, time to try something different. It¹s time to try the right way, the healthy way. So that you can feel good for once, so that you can break this crazy cycle and look and feel
better than you ever have done.
So how do I lose weight?
So here¹s how you do it. Forget all those crazy diets and restrictions. Focus on eating as natural as possible. Start cutting out the processed and packaged foods and take away. Start cutting back on the sugar, the 'treats', the alcohol and soft drinks. Start eating more fruit and veggies, protein and good fats. Start moving more, take the stairs instead of the lift, park a bit further away from work or get off the bus or train one stop earlier, do a boot camp with friends or join a walking group.
Now here¹s the most important thing. You don¹t have to do all of this all at once. In fact I¹m telling you not to try to change all of these things at once. It is too much. You will feel like it¹s too much and want to give up again. Instead choose one or two small things that you can change right now, whether it¹s getting up a bit earlier to go for a walk, increasing your water intake, having 1 less coffee a day. Make it something small and achievable that you can stick with. Once you have that down pat add to the list. Build up slowly and gradually. Before you know it so many things in your life will have been made healthier. You will feel happier, healthier and fitter than you ever have done and in turn the weight will drop off.
It wont happen overnight, but just think to yourself did the weight pile on overnight? Do you want to be stuck in the perpetual cycle of these crazy diets? Or do you want to try something different? I know what I would choose time and time again and I¹ve never felt fitter or healthier in my life.
Ellie Burscough is the owner of Power Mums. Mum's group fitness classes in Brisbane with babysitting included. She started Power Mums after realizing there was nothing out there for Mum's that was outdoors and included babysitting and a community that she was looking for.
She lost 29kgs in 7 months after the birth of her first daughter and wanted to help other Mum's through their journeys. She now has a 2 year old and another little one on the way. For more tips on getting fit and healthy after babies you can visit www.powermums.com.au