Tarot Reading: Beware of a Sly Fox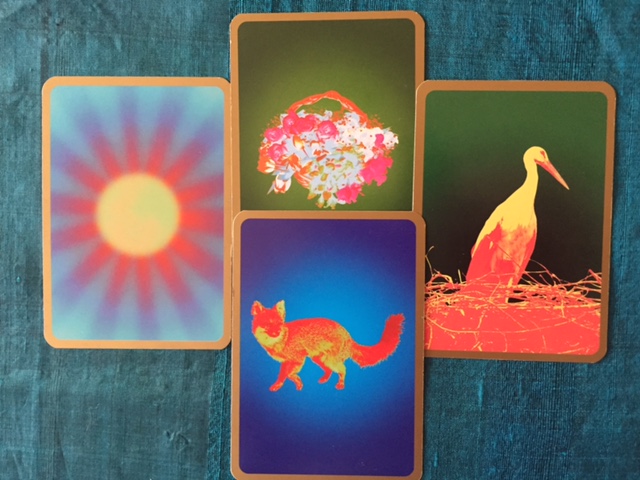 This Week's Tarot Reading
Every morning before I do this reading I cleanse the cards then let them sit inside a giant amethyst crystal cave while I do a meditation, today I followed my ritual but the crystal spat them out! The whole deck just dropped out onto the floor…bizarre, so I am giving that crystal a good cleanse & changing cards for this week, I always listen to the message!
SUN
Such a beautiful card to start the week with, it means that the sun is shining on you, bathing you in beautiful golden light. The light of the sun is shining on all aspects of your life. Enjoy it, bask in the sunlight, no SPF required! It heralds optimistic outcomes & blessings. There is no card that can cast a cloud over this wonderful card.
FLOWERS
Another beautiful card, it tells you that you are being looked after & happiness is all around you. If you have been struggling with a long bout of unhappiness that time is coming to an end. This card is often associated with a young girl, one who will become very important to the future, she is happy & brings happiness with her wherever she goes.
STORK
This is a card signifying movement, there are no other majorly influential cards here that determine any individual purpose for the stork (it can often signify a pregnancy) so I will just take this as basic movement. Of stagnant matters being resolved, future plans being set into action, journeys planned, investments started.
In Eastern Europe storks nesting of roofs are a sign of good luck.
FOX
This is a favourite animal of mine for many reasons but I'm not always thrilled to see it come up in my card spreads. It signifies someone a little cunning & sly, someone who you should be wary of, and someone who is not being entirely honest, too enigmatic. When this card appears at the centre of an individual reading it would signify that person but today I would say it is a warning about someone around you being a bit sneaky.
SUMMARY
Sun & Flowers are a beautiful way to start the week, full of joy, happiness & blessings. The appearance of the Stork traditionally heralds a baby & that may be true for some of you but remember that it is also a symbol of movement & often luck. But look out for that sly Fox in your life!
Let me know if you want me to keep using these cards or if I should go back to my regular tarot?
For a personal reading please contact me on [email protected] or join my growing positive community on Facebook .
I have also started blogging about trying to live a more Spiritual life while still dealing with the day to day, because who has time to sit on a mountain & mediate?
www.homehealinglifehealing.blogspot.com.au