How Stay at Home Mums Can Work Around Their Family Life to Build a Genuine, Thriving Business of Their Own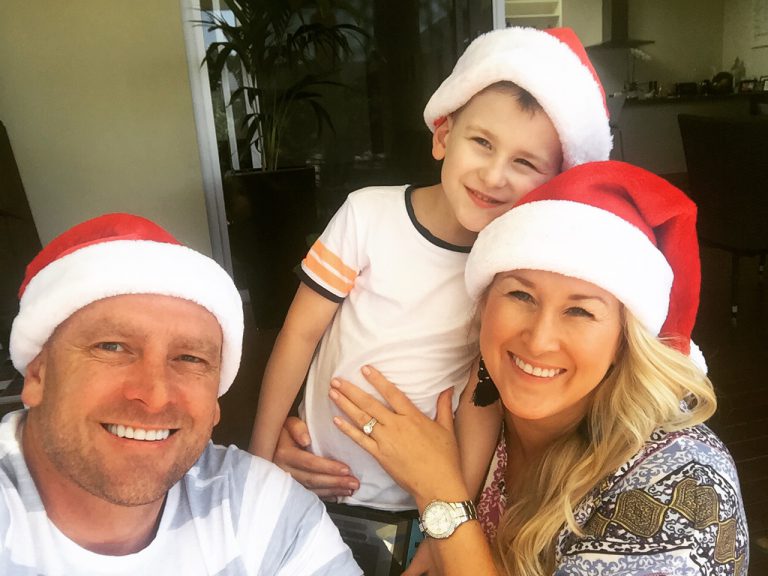 How Stay at Home Mums Can Work Around Their Family Life to Build a Genuine, Thriving Business of Their Own
Just over a year and a half ago my life looked pretty similar to many other full-time stay-at-home mums out there. I had a three and a half year old toddler, a home to look after and a husband who ran a successful small business. I knew it wouldn't be long before I had to admit to myself that something had to change. I was driving my husband crazy each night as he entered our home. How was your day? What happened today? Who did you meet today, anything exciting happen?  I wanted more than the Wiggles for breakfast and everyone saying you can't have it all. What if having it all was actually possible? If it was, I knew I wanted it.
I loved my job pre-motherhood, flying weekly, sometimes daily across the country to make sure my employer's multimillion-dollar property portfolio was being cared for and maintained. I had worked hard to develop my career before starting a family. I was good at it. I wanted to remain being the best mum I could possibly be to our son, but I was also missing the excitement and fulfilment of having a career.
I never felt like I was fully committed to motherhood and definitely felt unbelievably guilty that I wasn't being the parent I wanted to be. Because I wasn't truly happy without my career.
Until one day, after much soul searching, I decided there must be a way and I turned to the internet in search of something, anything, that I could do from home, working more flexibly.
It was at this point I stumbled across an industry in the US & Canada called Home Watching. We always struggled with asking family, friends or neighbours for favours when we travelled and we'd had horrible experiences with house sitters in the past. It then hit me. I can do this. I can use those eight years of my career and start Home Watching in Australia and that's how My Home Watch was born.
We very quickly became an overnight success and one of Australia's fastest growing national franchise networks.Our property, pet and real-estate services were in demand.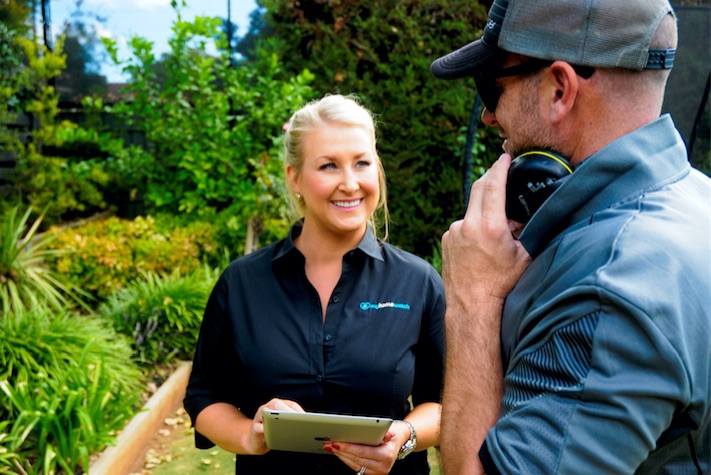 I've found the main benefit and reason why people are joining our particular network franchise is the brand awareness, market demand, extensive marketing material and ideas already available. The training and support are there. You are receiving a business in a box, everything is ready to hit the ground running. Allowing new franchisees to concentrate on developing local contacts, and market their services to simply start growing.
Personally, I think it's important for mums to have social interaction through work and that is why my franchise system works so well – They are not simply working from home or 'running their own business' but, instead, they are involved in the local community, meeting property, pet owners and real-estate agents from all walks of life. Running a My Home Watch franchise offers mums the chance to find that all-important work/home life balance, whilst experiencing an amazing sense of satisfaction and support from our growing network.
Of course, I myself did have to discover how to be successfully self-employed. I have learned some very valuable lessons along the way. It was very tempting to throw caution to the wind, embrace my new found 'freedom' and, with that, have no routine or set plan for my working day. However, being self-employed and running a franchise network does require discipline, and a work-day routine is crucial. I ensure that I write to-do lists, follow a detailed business plan and remain organised. Working for yourself requires hard work and dedication, as well as a certain amount of self-motivation to develop your business.
Working for somebody else will never make you rich. Who wouldn't prefer to run their own business? If you don't know where to start, start here!
If you are a real people person and love nothing more than helping people care for what matters to them the most, why not do it for a living! Offer our home watch services, home checks and mail collection right through to organising garden and pool care. Property care is needed by people who are time poor, and believe me, there's a lot of time poor people out there! As lifestyles are getting busier, property owners have less time to maintain their homes themselves. There just isn't that spare hour up their sleeve each day to water their amazing garden and indoor plants. They are more than happy to outsource these jobs and pay for them to be done. That's where you can come in!
Being a My Home Watch Franchisee is great for stay-at-home mums because you can schedule a time that works for you and you can definitely do it while the kids are at school! Work in your own business on your own time. All can be scaled up as much or as little as you wish.
Some of the benefits of buying into a franchise include:
existing brand awareness
marketing support provided by the franchisor
market knowledge of products or services
established business systems with ongoing support
designated geographic operating territories that manage competition
combined buying power with suppliers
reduced failure rates compared to other small business start-ups.
There may be some parents reading this who are perhaps struggling with similar conflicts and are considering working from home. I can honestly recommend it wholeheartedly. Being a self-employed mum has provided me and my family with a happier balance of work and home life. Some might say I don't have it all, but I know I have more than enough.