A Guide to Choosing the Best Fragrance to Suit Your Personality Type (and Giveaway)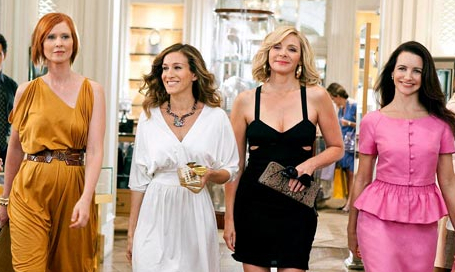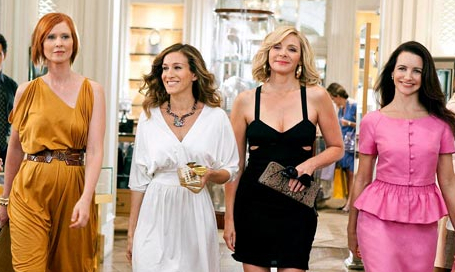 There are very few of us, I suspect, that have ever watched an episode of Sex in the City without identifying with one of the four main characters at some point or other. (I myself swing between thinking I am Carrie or Samantha!)
Many of us may have already heard whisper that the characters of Carrie, Charlotte, Miranda and Samantha, represent each of the four personality types. What you may not know though, is that fragrances are also divided into four families; floral, fresh, woody and oriental, and knowing your personality type can help you buy the best fragrance to suit your personality. It is also a great way to help you decide on a fragrance for a friend or relative.
So, in all my infinite wisdom (huh hmm) I have devised this handy little guide so you can determine which fragrance suits you best.
You're welcome!
Charlotte:
"I've been dating since I was 15. I'm exhausted. Where is he?'
Personality traits: Traditional, thoughtful, worrisome, perfectionist.
Fragrance – Floral – The most popular fragrance family. Floral is a blend of mxed bouquets of jasmine, ros, white peony, gardenia and tuberose. These fragrances are either pyre and flowery, or subtly warmed with a touch of spice or fruit for a soft, powdery finish.
Chloe by Chloe EDP 50 ml $109
Style/Personality: Elegance, strength, femininity, chic
Dolce & Gabanna Light Blue EDT 50ml $89
Style/Personality: Deep and true
Carrie:
'Some people are settling down, some people are settlingand some people refuse to settle for anything less than butterflies.'
Personality traits: humanistic, relaxed, kind, accepting, affectionate, brings others together, discusses and writes about her feelings and relationships.
Fragrance – Fresh – Fresh scents are zesty, clean and effervescent. They are bursting with fruits, such as lemon, lime, and grapefruit and exploding with crisp greens, such as fresh cut grass and violet leaves.
Issey Miyake L'eau D;Issey EDT 50 ml $69
Style/Personality: Fresh, warm, sparkling
Ralph Lauren Polo Blue EDT 125ml $109
Style Personality: Masculine. Free
Miranda:
'Do any of you have a completely unremarkable friend or maybe a houseplant I could go to dinner with on Saturday night?'
Personality traits: hard-edged, skeptical, career-minded, voice-of-reason, ambitious, competitive.
Fragrance – Woody – Woody scents are nutty and spicey in nature with sensual notes of amber, sandalwood, cedar wood, and a touch of patchouli.
Miss Dior EDP 50ml $109
Style/Personality: Pure, precious, elegant
Samantha:
'I don't believe in the Democratic party, or the Republican Party. I just believe in parties.'
Personality traits: confident, hedonistic, spontaneous, impulsive, sociable, charismatic
Thierry Mugler Angel EDP 50ml $119
Style/Personality: pure, soft, innocent
Victor & Rolf Flowerbomb EDP 50ml $119
Style/Personality: Oriental, gourmand.
Target Australia now stocks luxury fragrances at great prices. To compare their prices with your local department stores visit Targets online store or visit your local Target store.
Disclosure: This is a sponsored post. I received a Target gift voucher for sharing this money saving info with you – and I fully intend on spending on a summer dress from their Robert Cavalli designer range. Don't tell them this…but I would have told you about it with or without the voucher! Shhhhh!
I have a $40 Target gift voucher up for grabs. For your chance to win follow the instructions on the rafflecopter widget below. Good luck! 🙂