Australian Surfer Mick Fanning Attacked by Shark While Competing in South Africa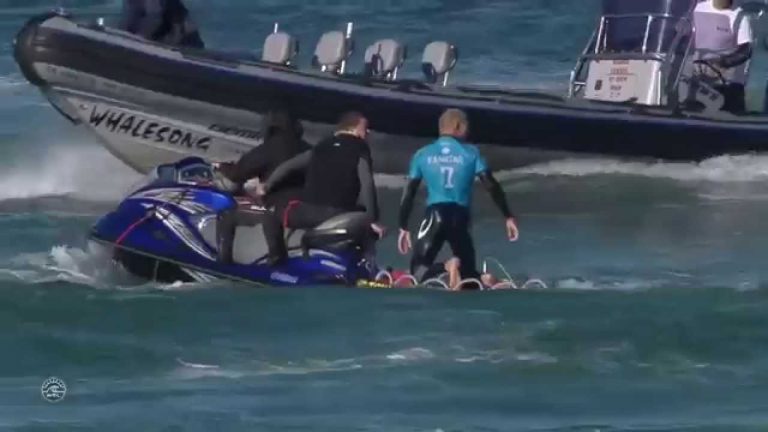 Australian surfer Mick Fanning has had a tremendously lucky escape after being attacked by a shark while competing in a surfing competition in South Africa.
The incident happened overnight which saw Mick having to fight for his life when he was knocked off his board by the shark and forced to punch it to get away.
This was all captured in live television during the competition.
After punching the shark, he was rescued by safety crews on jetski's and was surprisingly not hurt.
"It came up and got stuck in my leg rope," Fanning said from the jet ski. "I instantly just jumped away. It kept coming at my board and I was kicking and screaming. I just saw fins. I didn't see teeth. I was waiting for the teeth to come at me. I punched it in the back."
Initial reports say that he was attacked by two sharks but it is now believed it was one "very large" Great White.
Is Kris Smith dating a former FM pinup model?
Did Matt LeBlanc and Jennifer Aniston have an affair in their Friends days?