Birth Sheets as Art – I've Now Officially Seen Everything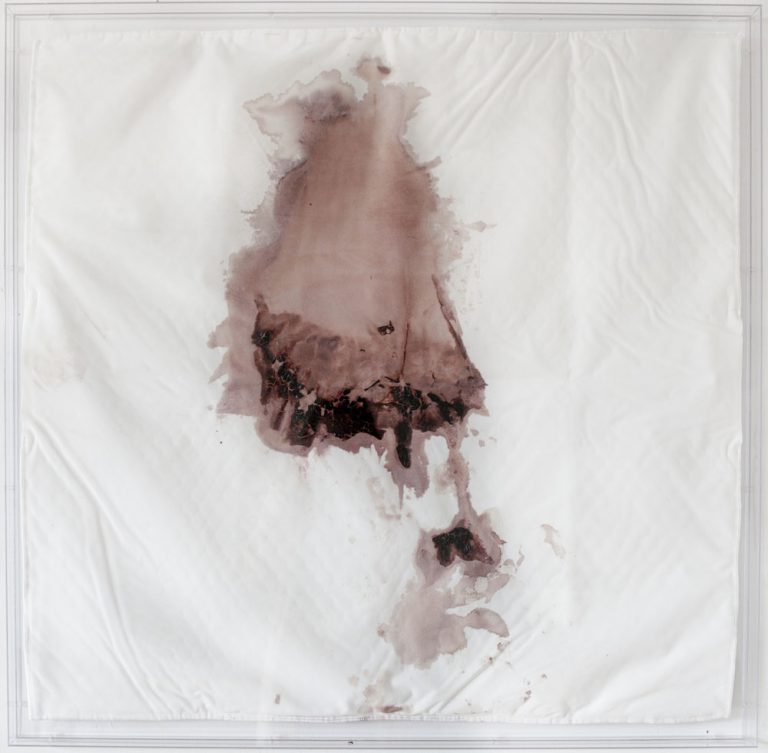 Birth Sheets as Art – I've Now Officially Seen Everything
Be warned: this is not for the faint of heart.
As reported on kidspot here Melbourne artist Suzie Blake has a new art project.
And it's pretty gross.
She has created "Birth Sheets" a project that depicts what women go through during childbirth by asking women to give birth on her "Kylie" sheets then return them to her. She dries them (complete with ALL the birth secretions; blood, excrement, amniotic fluid) and frames them in Perspex.
Suzie believes that giving birth is heroic and an incredible thing that women have the capacity to do. Well, yes but……….
Suzie believes that the entire process of giving birth has been sanitised by the movies showing women in sterile hospitals, wearing white gowns and that no one knows what actually happens during the birthing process.
For Suzie, the birth sheets are about "trying to change people's perceptions of what blood can represent", an unsanitised, realistic depiction of birth that is centred on a woman and her heroic achievement.
She believes that in the clean, sanitised version of birth women are presented as unable to cope, incapable of dealing with the pain and needing the assistance of others to get through it. Give me ALL the drugs and please don't leave me. In fact, you stay here – I'm not doing this, I'm going home. (I said all those things and meant them).
"So I think as soon as we start to look at the capabilities of a woman's body whether or not she gives birth or menstruates or not, there are certain things that our bodies do that are quite incredible and these are the things that I believe should be revered."
Suzie, Suzie, Suzie – I agree with you that birth is a beautiful thing, that women who go through it are heroic and that our bodies can do incredible things throughout the pregnancy and the birth. Really. It's all a miracle. But I am giving a resounding thumbs-down to birth sheets as art. This is no more art than saving up used tampons to create a sculpture, framing the dirty undies from our first period or even saving shitty nappies from the kids to capture a moment. Or has someone done those things already??
Not. Going. To. Hang. On. My. Walls.
Source: Suzie Blake