Cambodian TV show pulls horrible prank on young girl.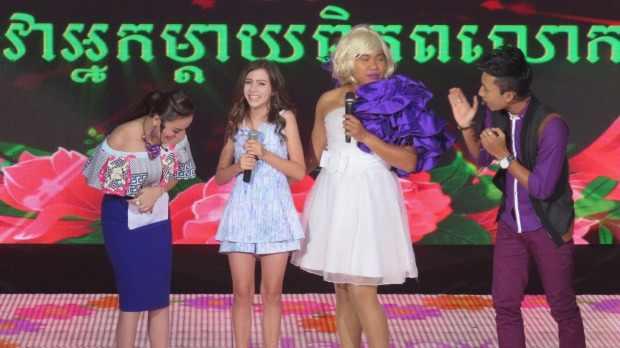 A TV show in Cambodia has sparked controversy all over social media after pranking a 13-year-old girl into thinking she was being reunited with her mother.
On Mothers Day, an emotional Autumn Allen appeared on the TV show "Penh Chet Ort" ("Like It Or Not") and was told that she would be reunited with her long-lost Mother.
https://youtu.be/0vyJxSjETnc
When the time came, instead of her Mother walking out on stage, a man dressed as a woman emerged.
She was then asked by a presenter, "What are you thinking? Did you think it was real?" to which the poor girl replied, "I don't know."
Social media exploded with support for the young girl who, after the incident, wrote on her Facebook account: "Thank you for the continuing overwhelming supports. MYTV will be making a public apology soon…"
Which they later did, posting an apology to Autumn on their Facebook page.