Could Ed Sheeran get any sweeter?!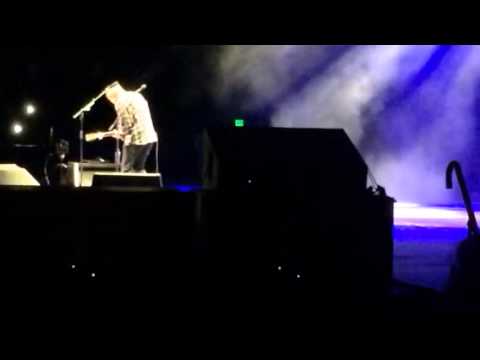 At a recent concert in Texas, Ed Sheeran was halfway through singing his song, All Of The Stars, when he stopped halfway through, put his guitar down and told the audience that a sign being waved around in the crowd had caught his attention.
"I never actually do this ever, ever, but I've just had a dude in the second row hold a sign up to me for the whole concert," Sheeran said. "Do you want to come up on stage?"
The couple took a seat under a spotlight on the stage when the man grabbed the mic and did his thing.
"I'm just thinking out loud here," he began, to a massive round of applause. "I've met a lot of people in my days and to come across someone so amazing, so talented and so beautiful inside and out that there was no way I was going to let her go. "
The man continued: "I thought to myself I better grab her and hold on for dear life and tie her down quick, not with traditions or rules or regulations but with a ring: A ring around her finger that represents the ring around my heart. And just then I realised that she loved me just as much, and thought I was just as amazing and beautiful as her."
The man then asked his lady to marry him, and she said yes!
Ed later shared a picture of the moment on Twitter with the caption: "I might've welled up, but don't say anything."
Tracy Grimshaw airlifted to hospital after horse riding accident
Watch the Magic Mike XXL trailer
Kylie Jenner admits to lip injections
Like What You See? Go HERE for more latest news.