Denmark's Queen Margrethe Photographed Smoking Around her Grandchildren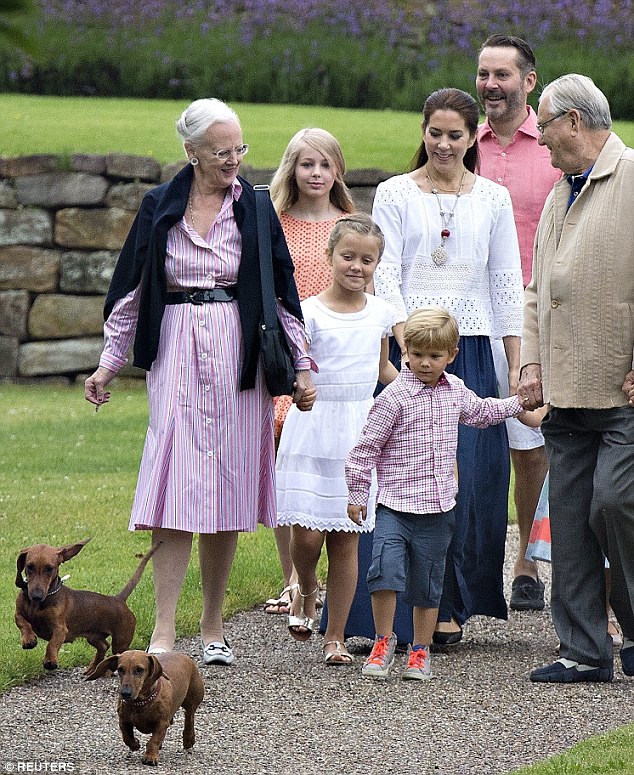 Cue the media storm.
Denmark's Queen Margrethe, 75, was photographed last week smoking a cigarette while holding the hand of one of her grandchildren, while on a royal family photo call at their summer residence.
Queen Margrethe has copped years of criticism for her habit, previously being dubbed 'the Ashtray Queen' by some.
Image Credit: Daily Mail
She normally keeps her smoking a private matter, but she was in full view of photographers as the family walked through the estate's gardens on the way to their photo shoot.
Her smoking didn't seem to phase the children's parents, daughter-in-law Crown Princess Mary and her son Crown Prince Frederik (who is also reported to be a smoker but keeps it out of the public eye), who were walking alongside her.
Queen Margrethe's husband, Prince Henrik, an ex-smoker himself, has previously said: 'We must not be impressed or influenced by political correctness. Let people die from smoking if they want. It's their business.'
The Honest Company slammed for sunscreen fail
Will Smith defends he and wife Jada's marriage