Designer Unveils new Bridal Collection Inspired by Disney Princesses.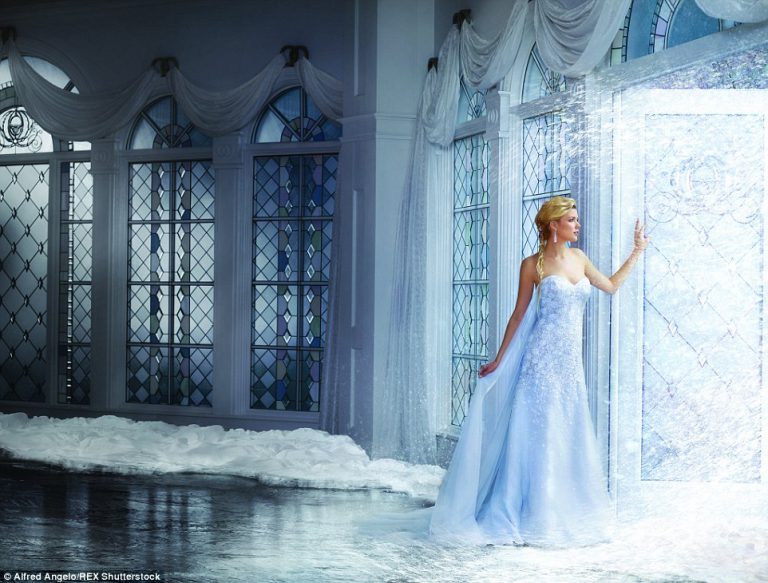 Bridal designer Alfred Angelo has revealed his new collection – 2015 Disney Fairy Tale Weddings bridal collection, which includes dresses inspired by nine Disney Princesses and a gown inspired by Elsa from Frozen.
The new collection is for Brides who are inspired by the Disney films but don't want to wear something that is an exact replica straight from the movie.
The dresses have been inspired by Cinderella, Aurora from Sleeping Beauty, Belle from Beauty and the Beast, Jasmine from Aladdin, Tiana from the Princess and the Frog, Snow White, Rapunzel from Tangled, and Ariel from the Little Mermaid, as well as Elsa.
CINDERELLA
PRINCESS AND THE FROG
THE LITTLE MERMAID
Image Credit: Daily Mail
The dresses are photographed in scenes that depict the movie they are from and the models used are similar looking to the characters.
The new collection has received a hugely positive reception on social media with Chief Creative Officer and family member at Alfred Angelo, Michele Piccione, saying of the designs: 'Along with the silhouettes and embellishments of each gown, color gives us another way to bring the magic of Disney's imagined storytelling to life and allow brides to express their individuality on their special day.'