Elton John copping heat from Italian Politician after IVF blow up with Dolce and Gabbana.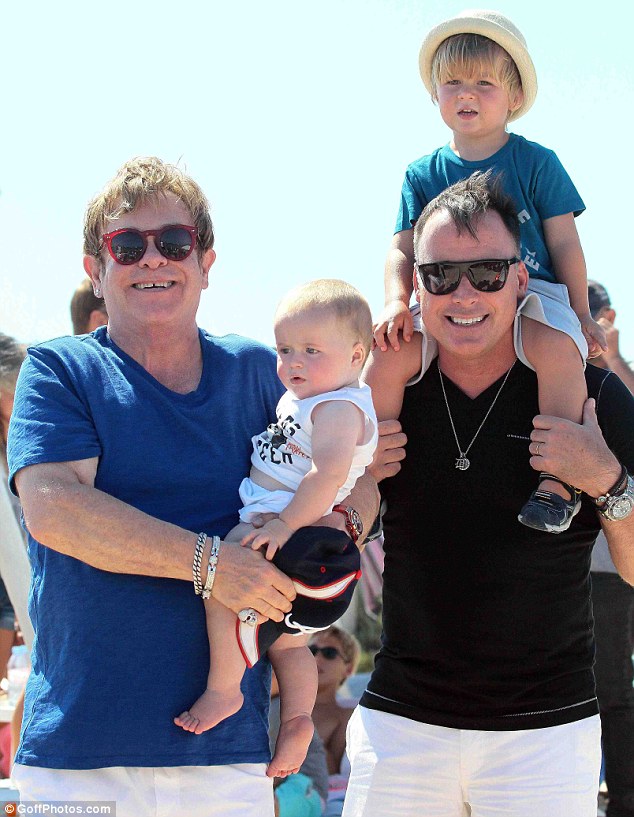 After announcing he was boycotting anything to do with Dolce and Gabbana after they described IVF children as 'synthetic', Elton John has now been blasted by an Italian politician who has labelled him a 'taliban' for his remarks.
Senator Roberto Formigoni has compared Sir Elton to the Islamic fanatics who murdered staff at the political magazine Charlie Hebdo in a savage attack on free speech.
Image Credit: Calcioworld
Over the weekend, Mr Dolce declared that making babies should be an act of love.
'You are born and you have a father and mother.  At least it should be like that,' he said. 'That's why I'm not convinced by what I call chemical children, synthetic babies. They are wombs for hire, semen chosen from a catalogue. And then you have to explain to these children who their mother is.'
Elton John retaliated by posting a photo to Instagram of himself, his husband David Furnish and their two boys with the caption: 'How dare you refer to my beautiful children as 'synthetic'. And shame on you for wagging your judgmental little fingers at IVF – a miracle that has allowed legions of loving people, both straight and gay, to fulfil their dream of having children. Your archaic thinking is out of step with the times, just like your fashions. I shall never wear Dolce and Gabbana ever again. #BoycottDolceGabbana.'
Image Credit: eonline
Victoria Beckham was among former customers and friends of the designers to back Sir Elton's outcry.
'Sending love to Elton David Zachary Elijah & all the beautiful IVF babies x vb.'