#facebookdown – What Happened?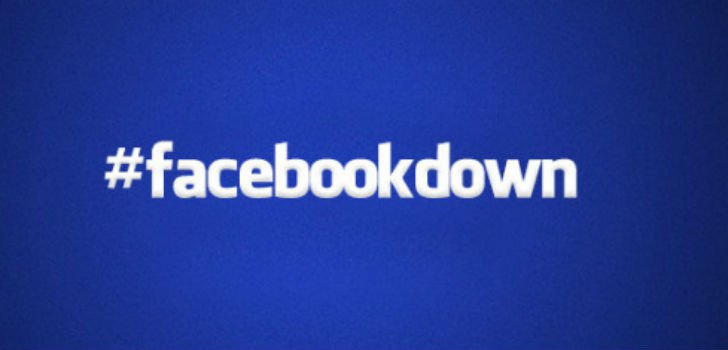 #facebookdown
Did you feel like you had lost your right arm for about an hour Tuesday afternoon? Felt like you should have been doing something but you couldn't?
That is probably because Facebook, Instagram and Tinder all went down – during social media peak hour!
It was around 5:15pm when it was first noticed that Facebook wasn't accessible. Facebook owned Instagram was also down and dating app Tinder, which requires a Facebook login to access was also not working.
Users attempting to login received an error message which said something went wrong and they were working on getting it fixed as soon as they could. Mobile users were given a bad connection error.
Image Credit: mygc
The outage seemed to have had a worldwide effect, with reports that there was also outages in the United States, Europe and Asia.
The hashtag #facebookdown started trending worldwide and frustrated users took to Twitter (which seemed to be about the only accessible medium) to vent their frustration.
The QPS Media Unit twitter account put a light spin on the situation by tweeting, 'Yes, FB & Insta are down. No, it's not a police matter. Yes, we're enjoying the break from baby and food pictures. No, we can't arrest anyone.'
Facebook have servers in NYC which is currently preparing for a blizzard, so the outage was firstly blamed on that.
However, notorious hacker group 'The Lizard Squad' have taken the credit, claiming to have launched a 1.2gbps Distributed Denial of Service Attack (DdoS) on the Facebook Network.
It is being reported that the group also took over the Malaysia Airlines website just hours earlier.
Back in June last year, Facebook – which has over one billion users – crashed for 25 minutes, even though the founder Mark Zuckerberg assured it would never happen.
The good news is that all 3 are back up and running. You can now go back to scrolling through your newsfeed, double-tapping photos you like, poking your friends and finding your date for next Saturday night!