First pictures of the new Princess as they leave hospital and head home.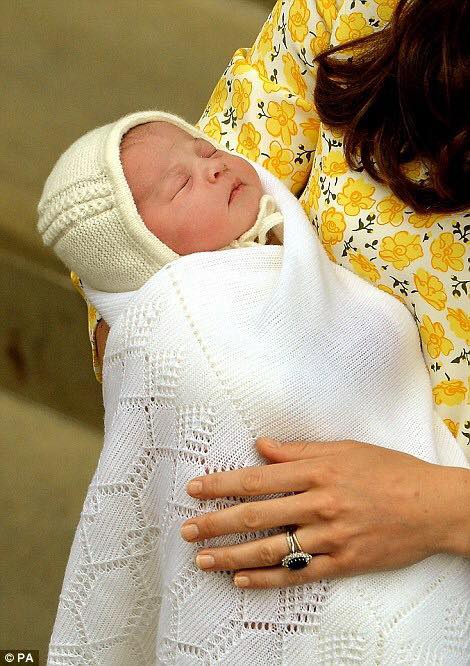 The Duke and Duchess have introduced the new Princess to the world!
Kate looked gorgeous in a sunny yellow dress and the new Royal Baby was wrapped in lace and sound asleep in her Mums arms.
William looked clearly besotted with his adorable daughter, who looks a lot like her big brother Prince George!
After spending a few minutes on the steps waving and posing for photos, they headed back inside the hospital. Moments later, they emerged once again, this time with the princess in a car seat, and drove home to Kensington Palace with the help of a police escort.
Earlier, William walked out of the hospital to the waiting media and got in his car, telling the crowd he was off to collect George.
When they arrived back at the hospital, Prince George was dressed in a white collar and blue sweater – very matchy-matchy with his Dad! Adorable!
Image Credit: eonline
They waved to the crowd and headed in for George to meet his little sister.
In case you missed it, the newest addition to the royal family arrived in May 2nd at 8:34am UK time weighing in at 8lb 3oz.