Former Home and Away star Tessa James celebrates final chemotherapy session.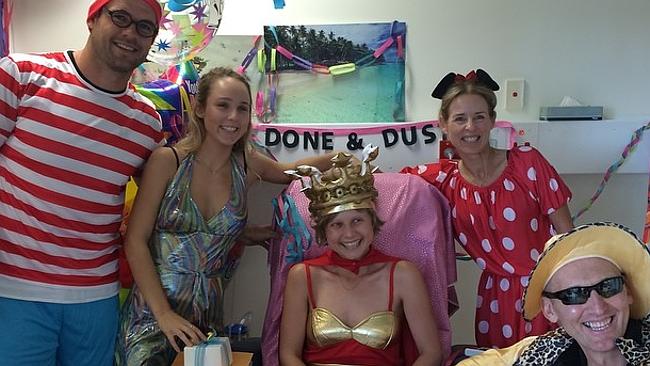 Former Home and Away star Tessa James has celebrated her last chemotherapy session with her family by having a dress-up party.
Tessa's husband, Titans player Nate Myles, posted the picture to his Instagram account of Tessa dressed up as Wonder Woman, her Mum dressed as Minnie Mouse and Nate himself as Wheres Wally. He captioned the photo, 'Tough times create tough people <3 Well done little lady.'
Tessa revealed in September last year that she had been diagnosed with Hodgkin Lymphoma and was undergoing treatment.
You May Also Like:
Maureen McCormick goes in for the kiss!