Funnyman Hamish Blake Reveals son Sonny's First Word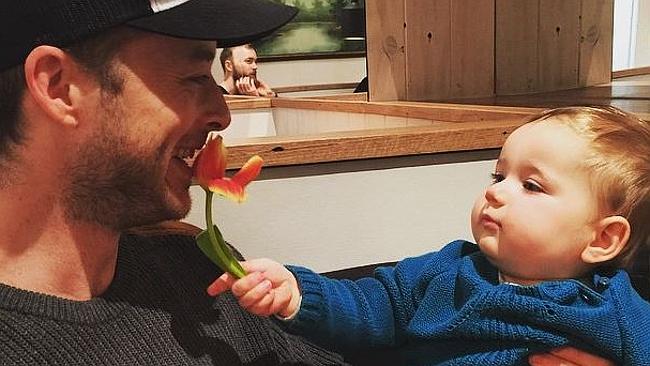 Most baby's first words are more sounds like 'ma-ma, da-da or ba-ba', but Hamish Blake's son Sonny decided to change it up.
Hamish revealed on his radio show that when his family were on holidays in The Maldives a few weeks ago, he asked Sonny what he would like to drink. "Beer, beer, beer," 13-month-old Sonny chanted.
"Do you want a coffee?" Hamish asked in a prerecorded segment which played on air on Wednesday.
"Beer, beer, beer," young Sonny replied.
"There was high hopes amongst the fathering side of his parents that 'dad' was his first word …(but) then I noticed a word really started popping up, maybe from my vocab," Blake explained.
Co-host Andy Lee agreed the auspicious vocals were "a great first word".
Get a peek at Asher Keddie's gorgeous son Valentino
Beau Ryan's hilarious Magic Mike XXL interview