Google Experimenting With Releasing a Patent Toy That Could Spy on Your Children!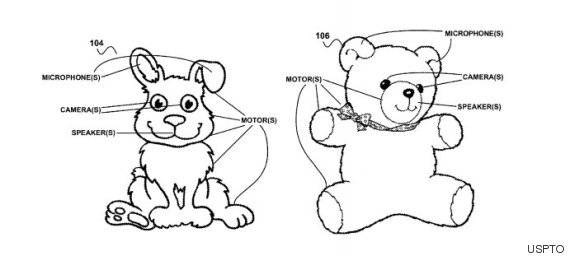 Google is experimenting with ideas to release a children's toy that will be known as a 'smart toy' that could interact with the world around them through a central server.
They have filed a patent application for a range of cuddly toys that would interact with what is around them and adapt their responses.
Google's exact description states: "The anthropomorphic device may aim its gaze at the source of the social cue, [then] interpret the command (via its servers) and map it to a media control device."
A toy that follows you around the room with its eyes, sends the information back to a central server and could possibly be remotely used to control your house – will you be buying one?