Grant Hackett happy and healthy with new love Debbie Savage.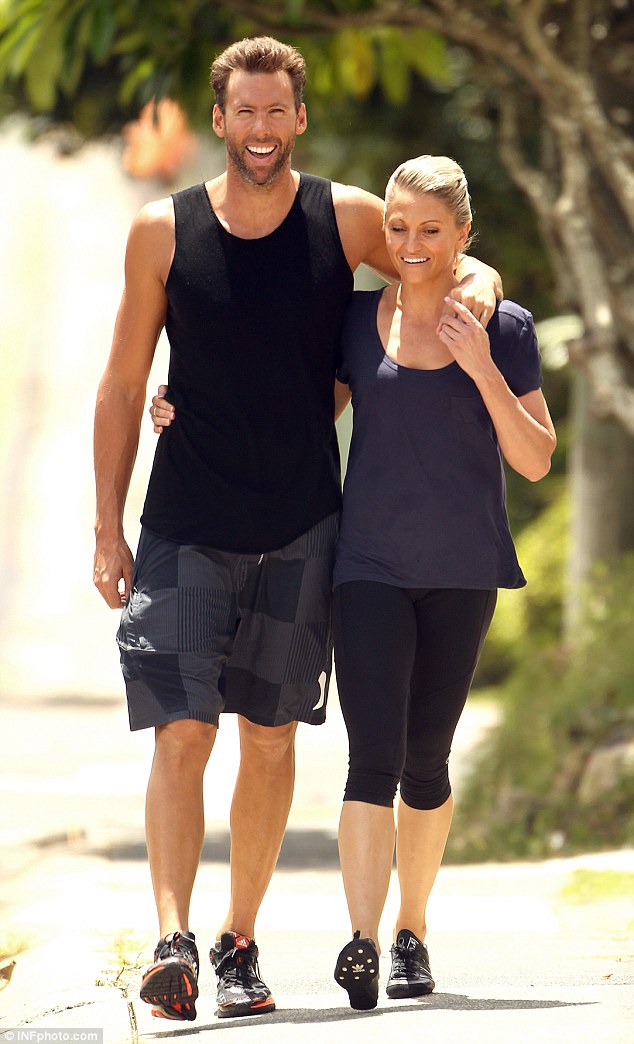 A year after his Melbourne casino meltdown, Grant Hackett is looking happier than ever – and it could be thanks to a new lady love!
Grant and Debbie Savage, who works as a trainer and has been helping Grant with his return to the pool, are said to have met at the Australian Institute of Sport, where Debbie works.
Grant spent some time in a US rehab facility last year before being photographed half-naked at a casino in Melbourne claiming to be looking for his son.
He and ex-wife Candice Alley got divorced in 2013 and they have two young children together, twins Jagger and Charlize, five.