Husband Says He Shouldn't Have To Get Up To Help With Newborn Twins Overnight!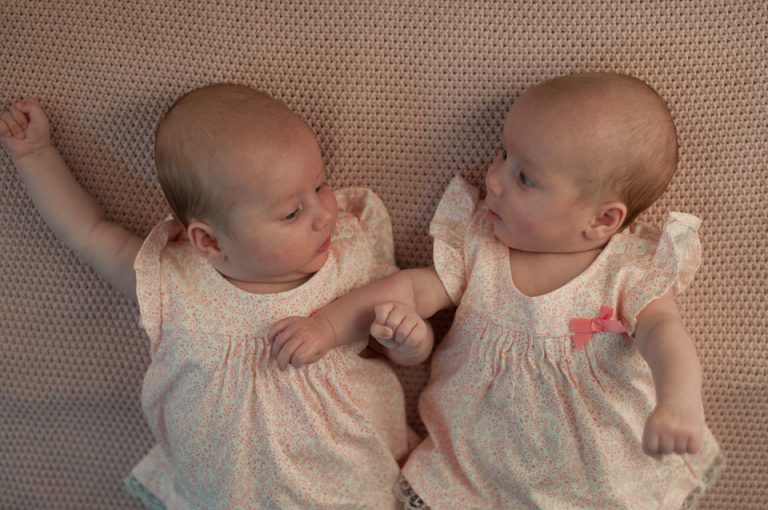 Husband Says He Shouldn't Have To Get Up To Help With Newborn Twins Overnight!
As a parent of twins myself I can hand on heart tell you it's BLOODY hard! Especially when you bring them home from the hospital and you're left to your own devices. Double the noise, double the nappies and double the lack of sleep! I was fortunate enough to have a partner who was super hands on with the twins especially overnight during those first few months. Because let me tell you…when one baby wakes for a feed the other one will wait until you've put them back down before screaming the house down announcing it's now their turn! Agghhh!!
Most couples these days are happy to share the parenting duties even though there are still some men who think it's the woman's job to do everything! One such man has taken to the internet to ask for advice about the care of his newborn twins. You see, he's quite adamant that he shouldn't have to wake up overnight to tend to them because he needs to be at work the next day. Whereas his wife, who stays home, gets to take a nap during the day if she wishes. He, unfortunately doesn't have that luxury at the office.
Now before you get all riled up and say and call him a selfish pig…let me explain something. The dad says he's very hands on when he gets home and pretty much takes over when he walks through the door. PLUS his wife has a nanny during the day who helps out with the babies and ensures the mum gets to nap and rest.
The comments varied, with some people pointing out that parenting is for both parents not just one…"Getting up at night is an inevitable part of parenting. You signed up for this when you had kiddos. Also friendly reminder that she pushed two living water melons out of her (expletive) and you don't recover from that lickity split."
"Do you know for certain she can nap? Just because they are twins doesn't mean they sleep at the same time," another added. "I think you should help but not 50/50 because you work. They are your babies too."
"I will say if your wife is struggling with it then maybe you should help out some. No parent can expect to pull 7-8 hours of sleep," commented another.
Then there was the flip side. Those who pointed out that the mum is not on her own during the day. She has a nanny who is there by her side.
"I'm sorry, but the mom gets a nanny to take care of the kids during the day and help with house chores, he helps with the kids as soon as he gets home, and she gets to sleep in on the weekends," one person wrote. "If it was just him and her, I'd agree, but given the circumstances, I'd say it's fair to have her to most of the night wake-ups."
"You work significantly longer hours than the average person, and you're the only breadwinner right now. You can't hire a nanny to help you with your job, or lessen your burden of responsibility," the person added.
"If she gets help from nanny/housekeeper and is not required to do any housework, she can rest during the day," wrote a another. "Working 70 hour weeks is hard enough already when you get enough sleep."
While no clear advice was given, the dad was thankful for (most of) the input and comments. "Thanks for those who have given thoughtful advice and opinions on both sides. A big go (expletive) yourself to the people who are salty and down right rude and the one guy who said I should've aborted my kids if I didn't wanna raise them. Holy (expletive) some people are crazy."
What's your take on this situation? Does the dad have a point or should he just suck it up and help overnight?
Images: Pixabay