iPhone Hack Lets You Save Entire Article With One Screen Shot!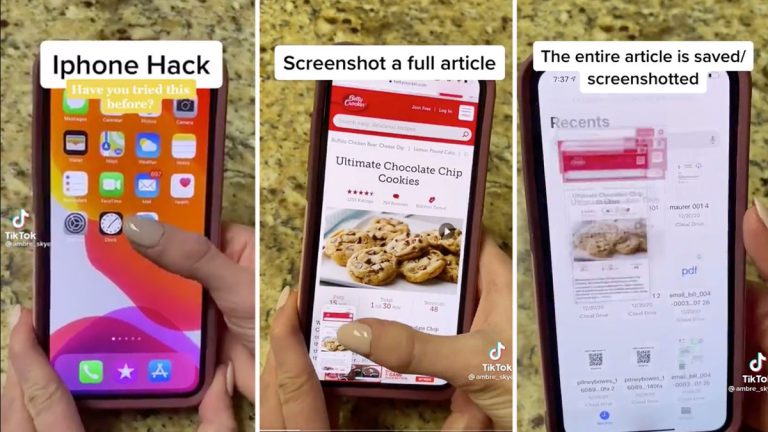 iPhone Hack Lets You Save Entire Article With One Screen Shot!
No, I did not know this was possible and yes, I am sharing it with everyone because it's literally saving my life right now!
Have you ever seen a recipe or article online that you wanted to save or share with a friend? Well the old me used to screen shot dozens of images and then send or save them all individually. I know, I know I'm a dinosaur but that's just what I would do.
Until I came across one of those viral TikTok stories, which to be honest I usually skim over, except the feta pasta one, that was the BOMB!
This new hack shows users how to save an ENTIRE article into your files on your iPhone with just a few little tricks.Watch:
It is quite frankly humiliating that I never once thought to wonder what the Full Page button did. I've taken seventeen thousand screenshots ffs pic.twitter.com/hHY5H7wzXM

— aoife (@aoiph) February 4, 2021
Once the screenshot is taken, you can save it to the files app on your iPhone (yes there is one, just search it if you can't find it.) Or alternatively you can upload it straight to Google Drive or send it in an email. But the function only works on Safari, so if you're frantically trying to do it on a Google Chrome browser you won't be able to.
Iphone users FOR SURE have no idea about all the features on their phones. I mean for all we know we can probably program our phones to order us coffees!
Wait what? We can!??
Well did you know that the apple on the back of iPhones can actually do stuff. There's a function that lets you double or triple tap the back of the iPhone to perform anything from a screenshot to ejecting water from your phone.
Did anyone else not know all this? Please don't tell me it was just me!
Images: TikTok