Jack Black Visits Uganda for Red Nose Day Telethon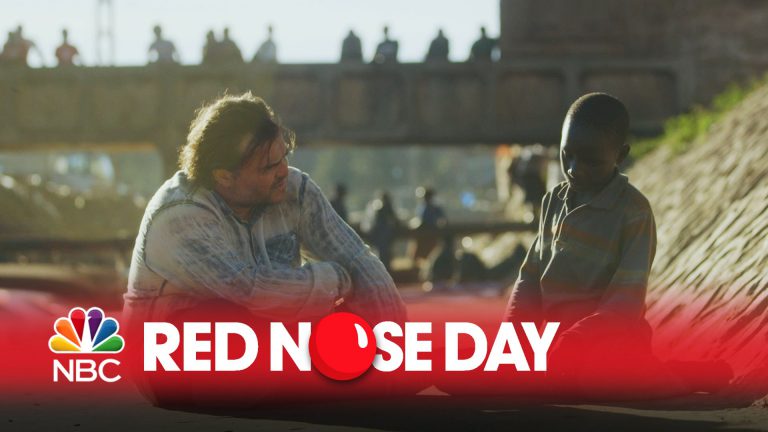 For Red Nose Day, musician and comedian Jack Black traveled to Uganda and met Felix –  a homeless 12-year-old boy who collects and returns recyclables off the street for money.
In the video, Felix sadly tells Jack that his Mother died, he has never met his Father and he has siblings but has no idea where they are.
Jack says in the video that Felix's situation is 'unfathomable'. He said that Felix sleeps next to strangers using a rock as a pillow most nights. "This is not a place for a 12-year-old boy to be sleeping alone.This is his life."
Felix says that the most important thing to him is to be able to learn – and thanks to Red Nose Day, he will be able to do that thanks to a telethon held last week that helped raise more than $21 million to help impoverished communities in the U.S. and abroad.
New Magic Mike XXL Promo poster