James Stewart set to Make Home and Away Debut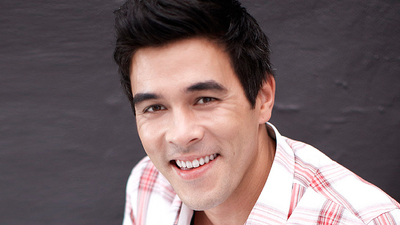 After spending the past year as a stay at home dad to three-year-old daughter Scout, former Packed to the Rafters star James Stewart is ready to get back to work – and he has scored himself a new role on Home and Away!
James, who split with Scout's Mother Jessica Marais earlier this year said, "Now that she's out of that ­toddler stage, it is time for daddy to go to work."
James will join actors Jackson Heywood and Orpheus Pledger as the trio of Morgan brothers who next week begin filming on the popular TV soap.
Their characters may sound similar to the beloved Braxton brothers, but the guys say that's not on top of their list to do. "Creating this family is probably more our priority than taking over the Brax boys," Stewart said.
Jackson, 27, will play Brody, a chef with big ambitions. Heywood is from Sydney's northern beaches but has spent the past three years living in Los Angeles. He also expects comparisons to the Braxton's.
"I can definitely see that, but I think we have a very different dynamic," he said. "It will be exciting to tell the story and as it will be revealed, it will be a very different story."
Orpheus, 22, has moved from Melbourne to Sydney and is very into his health and fitness. "I care very much about the way I treat my body," he said. "I am very into nutrition and keeping fit and yes I have a heavy training regimen."
While they begin shooting next week, the Morgan brothers won't be seen on air until next year.