Jesinta Campbell Says Falling in Love Made her Feel Sexy Naked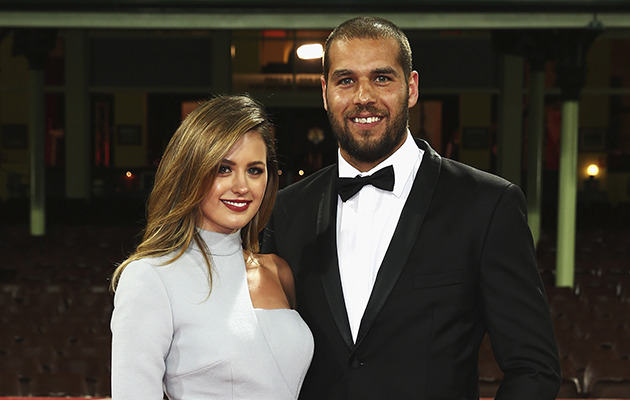 Former Miss Universe Australia and now TV host Jesinta Campbell has revealed that falling in love with her now-fiance Lance 'Buddy' Franklin made her feel more confident being naked.
"I feel so confident naked, which is funny — I never felt like that until I was with my fiance," the 24-year-old says in the latest issue of Women's Health magazine, in stores Monday.
"Maybe it's because when somebody loves you so much, it's easier to love yourself. You shouldn't rely on someone else's love to determine your love for yourself, but I think as you get older, the more comfortable you get in your body and skin. You realise your body is actually an incredible thing.
"One day, I'll have a baby and this body will create a human. Once you appreciate that, then you become more accepting and respectful of yourself."
She credits her fit physique to hard work.
"Fitness is a whole package. All the little pieces of the puzzle have to come together. For me, it's about moving your body and being fit and active, eating the right foods, drinking the right things and relaxation as well, it's that balancing act. It's really individualised as well, so what works for me might not work for someone else."