Jimmy Fallon does epic Saved by The Bell Reunion on The Tonight Show.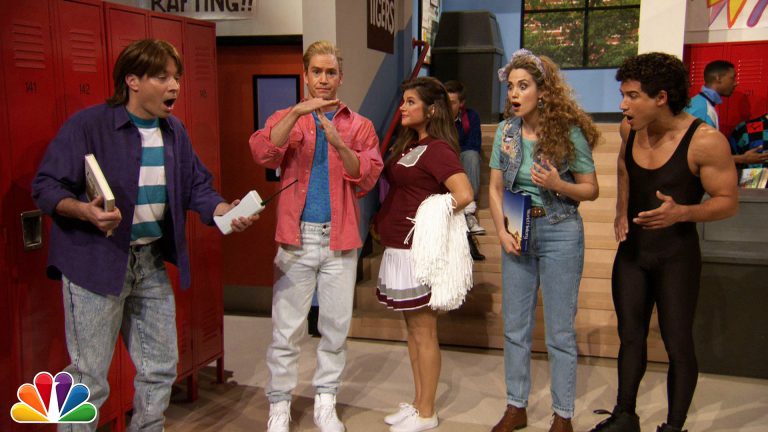 If you were a Saved By The Bell fan, you cant miss out on seeing this!
Jimmy Fallon has done a SBTB reunion on The Tonight Show and it is amaaaazing.
Image Credit: abc news
Zac, Kelly, Slater and Jessie all make a return and they look almost as good as they did back in their heyday!