Justin Theroux Reveals he Nearly Died on his Honeymoon With new Wife Jennifer Aniston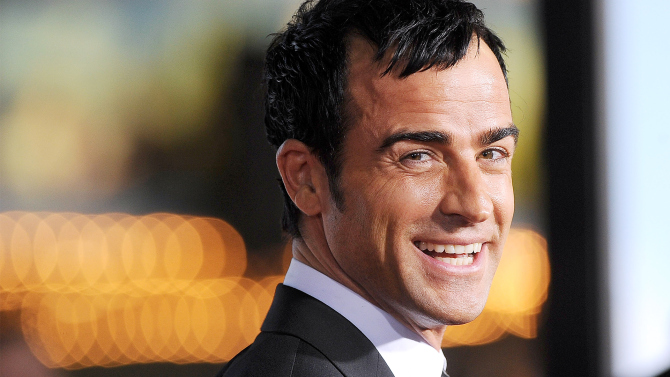 Jennifer Aniston's new husband Justin Theroux has revealed that their honeymoon at the Four Seasons resort in Bora Bora wasn't as relaxing as it sounds – mostly because he almost died!
Justin revealed in a recent interview that he agreed to take some diving classes offered during the honeymoon and his first trip out into the ocean went off without a hitch.
However, when he decided to go out a second day with some friends, things didn't go as planned when he was given a French diving instructor that, who he says, didn't understand English very well. He said that he went down "pretty deep" and noticed that his oxygen tank was in the red. When he motioned to his instructor that he was running out of air, he says he was told it was fine and to keep swimming.
Continuing to see that he was "really deep in the red," he motioned again to his instructor that he wanted to go up. "I was using every hand signal I could possibly figure out," he said.
He then attempted to sign to his friend what was going on and, through eye communication, he recalled that his pal thought the actor was about to die. The instructor then gave him an emergency respirator that sent bubbles everywhere and water down his throat.
"Now, I'm like coughing and panicking," he recalled. "It's not a great feeling."
He said he was furious when he got back to the boat and hasn't been scuba diving since.