Kris Jenner Celebrates 60th Birthday Party with Great Gatsby Themed Party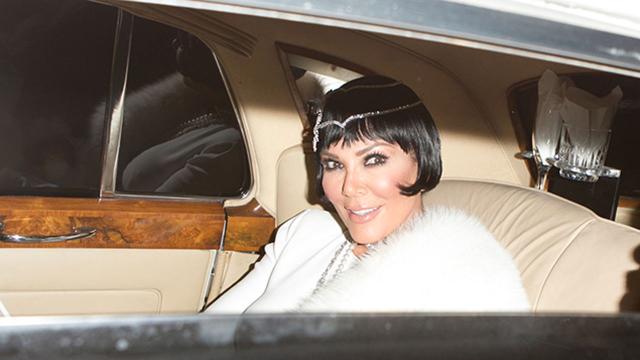 Kris Jenner celebrated her 60th birthday in style over the weekend, with her children throwing her a Great Gatsby themed party, worth an estimated $2million!
The party was held in West Hollywood on Friday night and was complete with amazing floral displays and a gold chocolate cake.
The Kardashian/Jenner family and the celebrity guest list spent alot of the night uploading photos to social media, giving us a glimpse at the over-the-top pricey party.
Kris was serenaded by her son-in-law, Kanye West, as he got up on stage and sang Happy Birthday.
Kris was looking a little worse for wear as she left the venue in West Hollywood.
She was seen half-asleep on the back seat of the car as her boyfriend Corey Gamble used his hand to block her face from the camera flashes.
At least it looks like she had a great night!