Kylie Jenner FINALLY admits that her lips are fake.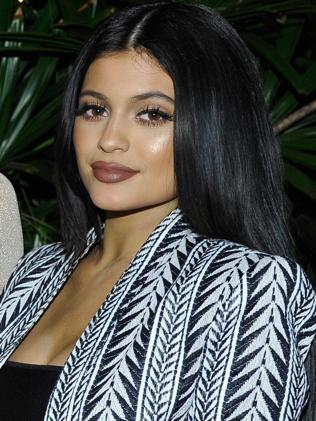 After months and months of speculations, Kylie Jenner has admitted on a new episode of Keeping Up With The Kardashians that she has lip injections.
"I have temporary lip fillers. It's just an insecurity of mine and it's what I wanted to do," Kylie, 17, said on the show.
She says that the reason why she denied work being done to her lips was because of the attention her family gets.
"I'm just not ready to talk to reporters about my lips yet because everyone always pick us (my family) apart … I want to admit to the lips but people are so quick to judge me on everything," she said.
Big sister Khloe urges her to admit to doing what makes her happy.
"If you've done something, it is right to cop up to it," Khloe said.
Last year Kylie tweeted, "These plastic surgery rumours hurt my feelings to be honest and are kinda insulting."
Kylie's lips started a trend last month where girls were using empty bottles as suction devices to enhance their lips.
First look at Eddie Perfect on Play School
Daniel MacPherson quits Dancing With The Stars
Bruce Jenner tells his family – and we get to see it
Like What You See? Go HERE for more latest news.