Lady Gaga's Emotional Performance at the Oscar's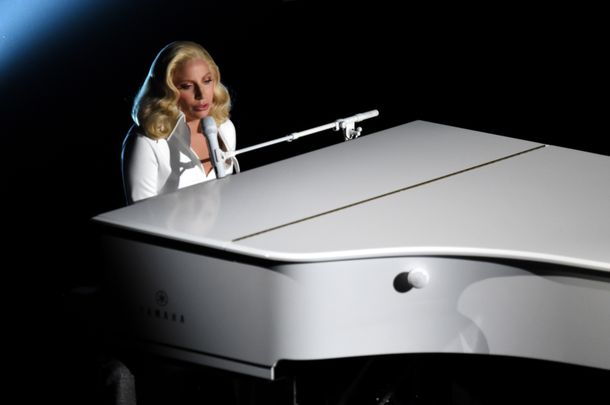 Emotional Lady Gaga gets standing ovation for powerful performance of Til It Happens To You at Oscars.

While there were plenty of hits and misses on the red carpet at the 2016 Oscar Awards, the one moment on everyone's lips is Lady Gaga's amazing performance, dedicated to victims of sexual assault.
The track, 'Til It Happens To You', was co-written by Lady Gaga with Diane Warren for the documentary The Hunting Ground that explored the issue of rape and sexual assault on college campuses in America.
https://www.youtube.com/watch?v=ZccLZ3qBYyE
Gaga, 29, who has said she herself is a survivor of sexual violence, delivered the haunting song accompanying herself on a white grand piano.
At the close, the backstage opened to show a group of women and men who walked forward to join Lady Gaga, representing some of those who are survivors.
You May Also Like:
Is Katy Perry Actually JonBenet Ramsey?
Like What You See? Go HERE for more latest news