The latest information on Cyclone Marcia.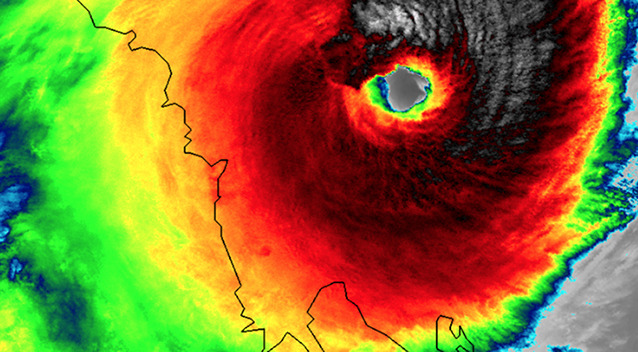 The latest news on category 5 Cyclone Marcia is that the eye of it is about 50km Northwest of Yeppoon. It is currently moving at 21 kilometers per hour.
Flooding has closed dozens of roads from the Sunshine Coast south to the New South Wales border and is affecting many more.
More information on road closures is available on 13 19 40.
Queensland Premier Annastacia Palaszczuk has ordered the entire Yeppoon area to go into lockdown: "It is a category 5 storm and very dangerous". The Premier has urged all families to head to the most "secure part of their house which is usually the bathroom. Take pillows and blankets and do not go outside."
Queensland Police Commissioner Ian Stewart has warned the storm "will be a calamity. There's no doubt about it."
The powerful system will continue tracking south over land and is expected to later hit Rockhampton as a category 3 storm.