Mason Disick Gets a new 'Do!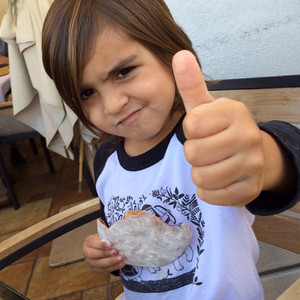 While his famous Mum and Aunties are well known for their style, Kourtney Kardashian's 5-year-old son Mason has been given the cutest makeover – and he is setting trends already!
Mason, who Kourtney shares with estranged boyfriend Scott Disick, has been known for the last few years for having his hair long. However, Kourtney recently shared a photo of him with a brand new haircut!
His new style features an undercut shaved into his famously shaggy, long brown head of hair.
He stepped out with Mum Kourtney on the same day he got the chop, smiling at photographers, showing off his trendy new 'do!