Matthew McConaughey Celebrates Wife's Citizenship With Cute Family Photo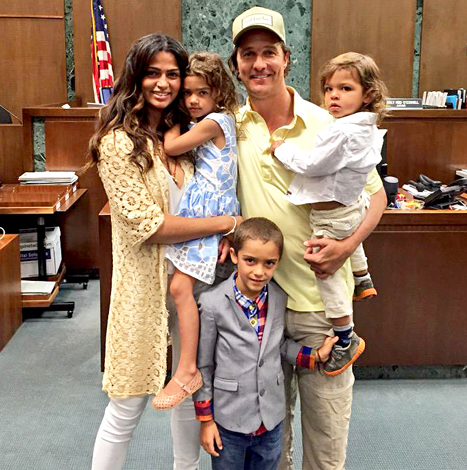 Matthew McConaughey was one happy husband and Dad when he recently shared a cute family snap to celebrate his wife, Camila Alves, becoming a US citizen.
He captioned the photo, 'congratulations Camila on getting your US citizenship today – another fellow and great American.'
Camila was born in Brazil, but has been in the U.S. for many years and lives in Austin, Texas with Matthew and their three children: Levi, 7, Vida, 5 and Livingston, 3.
They have been married since 2012.
Mariah Carey's children steal her Walk of Fame spotlight
Brad and Angelina's disturbing new film