Michelle Bridges Reveals She was Hurt by Comments During Her Pregnancy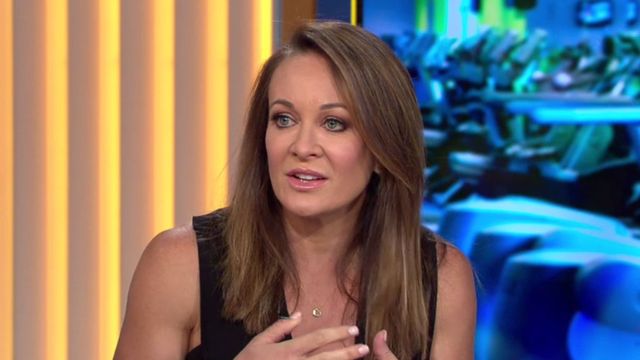 Michelle Bridges admits she was hurt by comments against her fitness choices during her pregnancy.
The personal trainer and TV star came under fire last year during her pregnancy for her fitness choices and has admitted that some of the comments 'hurt sometimes.'
'Look, everybody loves to throw their hat in the ring when it comes to opinions and that's fine,' Michelle said when asked if it 'stings' when people slam her when they don't know what her limits are and what she can handle.
'It does hurt sometimes because I said to my girlfriend, "I feel like I'm in a street fight, I'm on the ground and they're laying the boot in and some of them don't even know why they are laying the boot in," she said.
When asked about how she 'responds' to criticism about working out while pregnant she said, 'Look, I know myself.  And when I talk about, particularly to my audience who know me very well, when I talk about the kind of exercise that I'm doing, they know that I'm talking about it for myself. Because I prescribe exercise for beginners, intermediate, advanced, post-pregnancy, during pregnancy. So they kind of know my prescriptions and when I put out what I'm doing personally they know I've been doing this since I was 14.'
You May Also Like:
Lady Gaga's Emotional Oscars Performance
Is Katy Perry Actually JonBenet Ramsey?
Like What You See? Go HERE for more latest news