Miley Cyrus Spotted Celebrating New Years Eve With Ex-Boyfriend Liam Hemsworth in Australia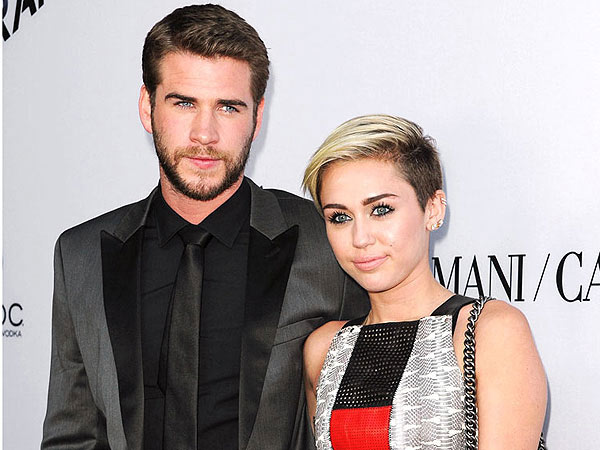 Miley Cyrus and Liam Hemsworth called off their engagement and ended their relationship more than a year ago, but it seems the young pair may have decided to give it all another shot.
Miley was spotted spending New Years Eve with Liam and his family in Byron Bay.
They were spotted cuddling and kissing at the Falls Music Festival on Sunday night. They reportedly arrived at the festival late in the evening, spotted walking backstage towards the VIP area with his brothers Chris and Luke and their wives, Elsa Pataky and Samantha.
Miley is understood to have spent New Year's with the Hemsworth's at their Wild West themed New Year's Eve party.
The paid began dating when they met on set of their film, The Last Song, and went through a pretty bitter breakup with cheating said to be the cause.