Mum Divides The Internet After Admitting She Still Bathes With Her Sons Aged 10 and 11!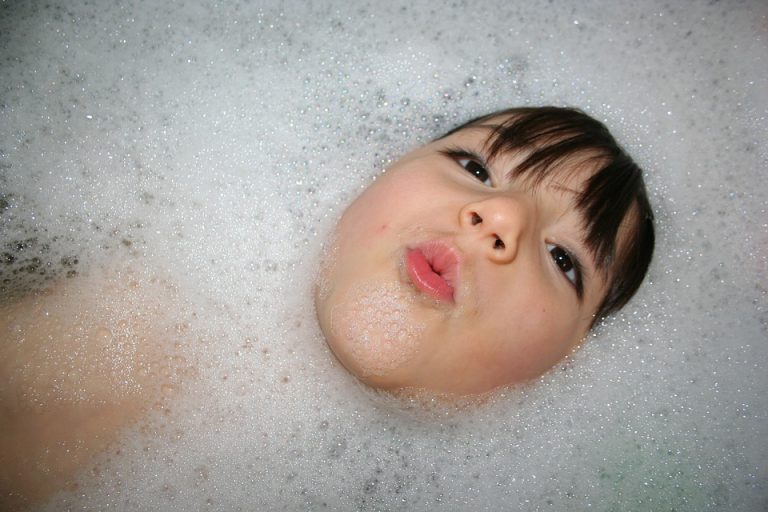 Mum Divides The Internet After Admitting She Still Bathes With Her Sons Aged 10 and 11!
A mother has spoken out on British morning TV show This Morning saying she enjoys bathing regularly with her two young sons.
This statement wouldn't have raised an eye-brow were it not for the age of her sons- one is 10 and the other is 11 years old.
Her frank admission sent the internet into meltdown with viewers writing in by the hundreds to protest against the woman's bathing habits.
Mum-of-two Lauren Libbert from North London says she bathes naked with her boys and sees nothing wrong with it.
"If they're happy with it, then I will," she said. "We'll have a bath together maybe once a week. This isn't a big issue in our house at all. It's something we've been doing it for years. It's something that's really enjoyable."
Libbert went on to say that because her family has a very tiny bathroom, her and her two sons will "scootch together" in the bath.
"Sometimes we can just read a magazine, sometimes we can just chat," she said.
Libbert, explained that she had fond childhood memories of putting her feet in the bath when her mum was in there and says that it is "really natural" and "nothing to be ashamed of".
Many disagreed with her saying it "creates confusion" for the boys on the cusp of puberty.
On the panel, life coach and father, Ben Edwards agreed and said that while "every parent has the right to parent in their own way,"  a mother being naked on front of her sons "creates confusion".
"A mother and daughter relationship is very very different to a mother and son relationship," he said.
This is weird on so many levels – someone pls stop this #ThisMorning pic.twitter.com/C67kqEEYqs

— Tom (@itsonlytom) March 27, 2018
The majority of viewers agreed with Mr Edwards on the show's Facebook page calling the bathing habits inappropriate and unnecessary.
"In bath with a 10 and 11-year-old no way," wrote one person. "My son is seven and I wouldn't do it now!!!"
Another said: "I also answer questions matter-of-factly; but it doesn't mean I am going to walk around naked in front of my 11-year-old son."
"Not been born in clothes is completely different to walking around naked and bathing with your 11-year-old son," added another person.
What do you think? Would bathing with your 10 year old son cause him any confusion?
Images: Pixabay