Mum Feeds Her Video Game Addicted Son As He Refuses To Leave The Screen!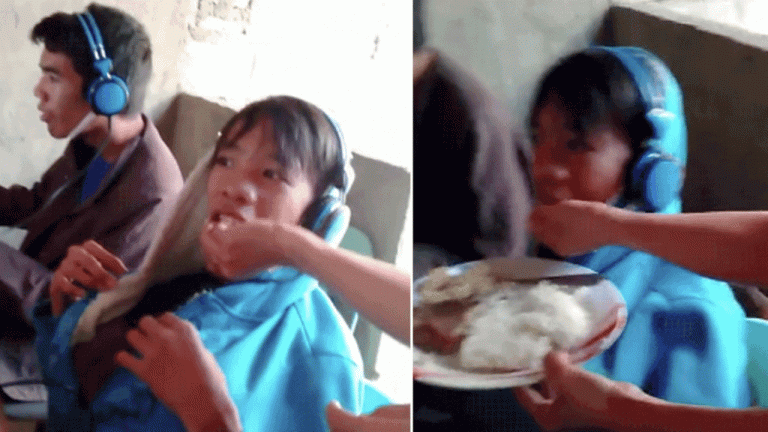 Mum Feeds Her Video Game Addicted Son As He Refuses To Leave The Screen!
A desperate mother from the Philippines has filmed herself hand feeding her 'zombie' son to show how addicted he is to playing video games.
Lilybeth Marvel, 37 says she became concerned about her son's gaming behaviour two years ago when he would stay up all night playing games online. Carlito Garcia, 13 has since been spending all night at the local internet cafe in Nueva Ecija, Philippines.
The concerned mum shared the video to Youtube showing how she feeds her son rice and chicken while he indulges in 48-hour marathons playing a video game called Rules of Survival.
Carlito doesn't dare to look away from the screen as he mother patiently funnels food into his mouth. She even waits for him to finish chewing to make sure he's eaten. Ms Marvel can be heard saying "my poor child, here, eat now."
The teenager no longer attends school or socialises with friends and family because of his addiction and his parents are now pleading for help.
"I used to just nag him about his online games, but that didn't work," she said.
"So I'm trying a different approach. I try to make him feel that whatever is happening in his life, I am his mother who loves him and takes care of him."
As crazy as this footage may seem to you, did you know that the World Health Organisation has officially recognised "gaming disorder" as a real mental health issue? What advice would you give this frustrated mother?
Images: Youtube