Mum Finds Major Safety Issue in Children's Cinema Promo Cup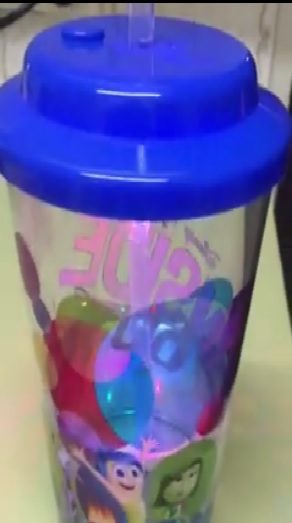 A Mother has put out an urgent warning to fellow parents regarding a safety issue with a movie promo cup.
In a Facebook post, which has been shared nearly 20,000 times, she writes:
WARNING to all parents!!
The current promo at cinemas for Inside Out ( Children's Movie) you can purchase a popcorn and drink deal. The drink is in a cup with flashing lights which is a nice little gimmick that gets kids excited. Tonight I was emptying the cup out only to find the button batteries that were supposed to be water tight were actually leaking rust into our sons water that he had been consuming. It was only then that I also realised the button batteries had an easy to turn (with only a fingernail) lock meaning a child could easily open then swallow one of those dangerous button batteries. There is no screw in place to stop a child opening it. A very dangerous situation as we all know what can happen if a child swallows one. Please share to warn other parents!
Image Credit: Facebook
She also shared the photos above to show people just how dangerous this cup is to children.
This scare comes just two years after a four-year-old Sunshine Coast girl could not be saved after swallowing a lithium button-sized battery.